Ready for some May readings? I hope you are because I am not haha.
For this month I have chosen another round of four books that I hope I'll manage to read.
Last month, I've chosen four books to read too and I actually managed to read three out of four so I'd call it an almost win. Maybe if I haven't let myself be distracted by other books I chose to read instead of the one I had to read already I would've call this a whole win, but oh well.
May 2019 TBR goal – there you go:
*
The Girl on the Train by Paula Hawkins
Why do I want to read this book:
It totally sounds like something I'd read, it's totally my style;
It seems like everyone has read this and I am the only one on the planet that haven't;
I had it for so long in my bookcase that I am afraid it might get some sort of mould or something if I don't read it.
*
Heir of Fire (Throne of Glass #3) by Sarah J. Maas
Why do I want to read this book:
I've read Throne of Glass;
I've read Crown of Midnight;
It is time for this one, obviously, because I feel the need to read this because it is so good and so worth my time and also my mental health;
I am a sucker for those characters.
*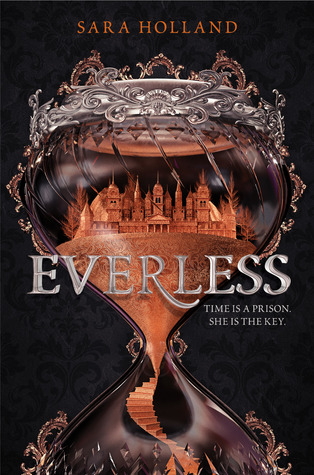 Everless (Everless #1) by Sara Holland
Why do I want to read this book:
This was a book suggested by someone on my Group Reads on Goodreads and I was so enthusiastic about it;
I just bought it and I am very fond of it and very proud of myself of doing so;
The cover is so pretty and intriguing and it makes me invent all sort of plot twists and wild scenaries that I have no idea of because I only read the synopsis so I must read and see.
+
Little Darlings by Melanie Golding
Why do I want to read this book:
I think the idea of the book is very interesting;
I am not really an expert in retellings but I find them really cool and even though I know this is not technically a retelling, the idea is very fairy tale-y;
I am plainly curious because I love scary folkloric stories in general;
I am a weirdo who loves to check how scary might a book get.
Now, with that being said, let's get to work, shall we?