SYNOPSIS:
The Queen has returned.
Everyone Celaena Sardothien loves has been taken from her. But she's at last returned to the empire—for vengeance, to rescue her once-glorious kingdom, and to confront the shadows of her past…
She has embraced her identity as Aelin Galathynius, Queen of Terrasen. But before she can reclaim her throne, she must fight.
She will fight for her cousin, a warrior prepared to die for her. She will fight for her friend, a young man trapped in an unspeakable prison. And she will fight for her people, enslaved to a brutal king and awaiting their lost queen's triumphant return.
The fourth volume in the New York Times bestselling series continues Celaena's epic journey and builds to a passionate, agonizing crescendo that might just shatter her world.
***
I've read the Romanian version of the book, Regina Umbrelor.
Genre: Young Adult – Fantasy
Page count: 698 (Romanian version), 648 (English Paperback)
Rating: ⭐⭐⭐⭐⭐(+⭐)
me: *knows this book is going to ruin every emotion is there to ruin*
also me: *gets the popcorn bowl and opens the book* Oh my, this will be fun!
Well, it wasn't fun so I should stop lying like that.
Truth be said, this was the best one of the books I've read so far. And I mean it. Now, because I liked this one more than the rest of the other three I've read, I have to give it six stars, right? Problem: I don't have six stars so it is going to get the five and deal with it.
This book is a whole journey. And I would love to take you to that journey with me, but I am not even sure that I will be able to hit all the best touristic attractions of it. I'll try though because it is worth it. Really.
Aelin Galathynius is her full self in this book. She embraced herself and forgot almost everything about her alter ego who helped her survive. Now she's a queen and she's ready to take back her crown.
"(…) forgive a girl who had needed a captain to be her champion. But she was her own champion now."
I just love this powerful mind-set Aelin has in this book. She's more focused, more determined and more mature than she's ever been. She empowers herself and others. She knows that. And she knows that she has to be confident in order to make others believe in her. To make them confident.
There is also a wave of strength and empowerment among all the characters. This, in my opinion, shows a positive character change, a growth that is wanted, needed and achievable.
"I will keep getting back up, no matter how many times those butchers shove me down."
I don't know about you, but every time I come across this type of "fighter" mind-set, I become a bit more determined myself (even though it is for a nano-period of time, because, well, I get distracted easily and I am also lazy).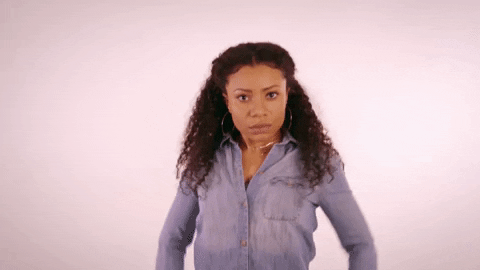 Also, apart from all this beautiful feeling of empowerment, there is a deep feeling of love and loyalty in this book. And don't tell me this type of feeling is not comforting and reassuring because I don't believe you. Love is not only a singular thing; it can come in so many beautiful other ways and forms. And you know when you come across them. You sense them. And this book is full of them.
"She looked at them, at the three males who meant everything – more than everything. Then she smiled with every last shred of courage, of desperation, of hope for the glimmer of that glorious future.

"Let's go rattle the stars" " .
This is the way you rule a kingdom. This is the way to win your people's hearts. With love, courage, hope. And trust. Because the only way trust is received is when trust is given in return.
Aelin's relationship with the other characters has developed a lot too. Giving the fact that she's more mature and has a grown-up thinking now, her interactions with the other characters are changed in a remarkable way – her old friends are still her old friends and she's ready to give them her friendship in exchange for their loyalty. Her new acquaintances though are caught off guard by the way this young queen feels appropriate to act around them.
"(…) she was pure-blooded alpha herself."
All I'd really like everyone to notice in this book (and then I leave y'all alone) is the character growth I was talking about earlier (yeah, I know I've repeated myself already but that is a very important track to follow throughout the book in order to notice its essence). And, I don't know if this is coming from me or it is the whole idea of the book, but I think this character development is based on this level of love SJM has introduced in a fair amount. And the idea behind this is that everything that is made with love is becoming beautiful – it is growing and it is blooming. And even the darkest souls might have a secret desire of love somewhere hidden, even though it is hard to reach.
" "What was like (…). To love."

"It was like dying a little every day. It was like being alive too. It was joy so complete it was pain. It destroyed me and unmade me and forged me. I hated it because I knew I couldn't escape it and knew it would forever change me." "
See? That's what I was talking about! This is the whole essence of this book. It has this new vibe, deeper than the other books so far in the series. It feels just like that particular wind of change that blows its pages and turns the event. It is like a whole new world ready to rise up like the sun.
"They joined hands. So the world ended. And the next one began. (…) They were infinite. They were the beginning and the ending; they were eternity."