SYNOPSIS:
A three-time winner of Goodreads Choice Awards
Sixteen-year-old Starr Carter moves between two worlds: the poor neighbourhood where she lives and the fancy suburban prep school she attends. The uneasy balance between these worlds is shattered when Starr witnesses the fatal shooting of her childhood best friend Khalil at the hands of a police officer. Khalil was unarmed.
Soon afterwards, his death is a national headline. Some are calling him a thug, maybe even a drug dealer and a gangbanger. Protesters are taking to the streets in Khalil's name. Some cops and the local drug lord try to intimidate Starr and her family. What everyone wants to know is: what really went down that night? And the only person alive who can answer that is Starr.
But what Starr does—or does not—say could upend her community. It could also endanger her life.
***
Genre: Contemporary Fiction; Young Adult
Page count: 447 (Kindle version), 438 (Hardcover)
Rating: ⭐⭐⭐⭐⭐ (actually 4.5 out of 5)
"At an early age I learned that people make mistakes, and you have to decide if their mistakes are bigger than your love for them."
CONFESSION: I saw this book, I liked its cover, but when I read the synopsis I was like "…uhm…I don't really think this is my type of book". But I added it to my TBR pile and forgot about its existence.
Until it was voted to be the book of the month in one of the Goodreads book groups I am part of. So I went to my forgotten pile, picked it up, blew the dust away and thought that this is going to make it or break it with me, no in-between. And it made it.
ANOTHER CONFESSION: Maybe I should stop judging books before actually starting reading them because I've made a clown out of myself enough.
The Hate U Give. That stands for THUG, right? Well, it does because Tupac said so.
The book revolves around Tupac's motto: THUG LIFE – The Hate U Give Little Infants F-s Everyone.
It might sound too "ghetto" or it might sound completely bullshit. To some people. But it is actually deeper than ignorant people can handle. It is the rough way of saying that hate is given to people from infancy. This hate grows and evolves into something that can affect everyone. No one is safe when raised with hate. No one.
This THUG LIFE is actually a TOUGH LIFE. And if you read this book, you'll understand why.
"I can't change where I come from or what I've been through, so why should I be ashamed of what makes me, me?"
Starr is only sixteen and she's already lost two of her best friends – one at ten and the other at sixteen. For the last one, she was the only witness at his brutal murder.
She was raised in a dangerous neighbourhood where gangs and drug dealers rule the world. Shootings and deaths were an ordinary thing and life looked normal like that – but only if you are from the inside. And not even then, actually.
From the outside, whatever happens in the hood is cruel and dangerous. People from the outside label those who live in the ghetto, but they never hear their backstories. No one cares about those backstories. And this is why Khalil's murder is not being validated. Because he's been labelled as a drug dealer, gang member…a young thug. And not as the boy who loved his Mama more than he loved himself. Or the boy who loves bubble baths. Or the boy who tried to sacrifice everything for his family.
"He was more than any bad decision he made."
This is a book about standing straight in from of the unfairness of life and shouting for your freedom. It's about the racism, the violence, the abuse and the punishment some get and others don't.
Life might not always be fair you know? You don't have to stand there and watch it go by. Sometimes you have to use your voice in order to be heard. But that is not some certainty that everything will be okay. Actually, in the most cases, social problems like that don't work out as the ones who march for their causes want them to. But that doesn't mean you ought to keep it quiet.
"What's the point of having a voice if you're gonna be silent in those moments you shouldn't be?"
Now, I really want to say that I love Starr's family.
They annoy the hell out of each other but they love each other more, and they always put family first. They know how to protect one another and they are going to do so under any circumstance.
Their love and affection for each other made my heart cry.
How beautiful is this image of such a loving and united family caught up in the middle of the dark human deeds for power? Beautiful.
Big Mav and Lisa are the type of parents that don't sugar-coat things around their children but know how to raise them with integrity and courage. Hell, Lisa is the ultimate Mama-Bear and Maverick tattooed his children faces on his arms and quoted underneath "Something to live for, something to die for". My eyes are sweating! They really seem the kind of parents that will always give their children the best advice and nag them to follow them, because they know their advice is the best.
"Be roses that grow in the concrete."
Also, even though Nana wasn't really the best mum for her children when she was younger, she was a hell of a character throughout the book! Like for real, every passage of the book containing even the least reference to that woman made me laugh. She's hysterically sassy!
And since we are here, Nana was also the one that said that when it rains while the sun's out, that means that the devil is beating his wife. Putting aside the domestic violence that this belief leads to (that I am really not approving of and I think it should be abolished), this is actually more of an accurate saying than we have in Romanian. Because, we also have this in Romanian (because we have a hell of an imagination and we somehow believe in everything the folklore says but also we don't, just because).
Take every single child in Romania outside while is raining when the sun is out and he's going to tell you that it is "cat's wedding". What the bloody hell does that mean, we don't know, but that doesn't stop us from saying it.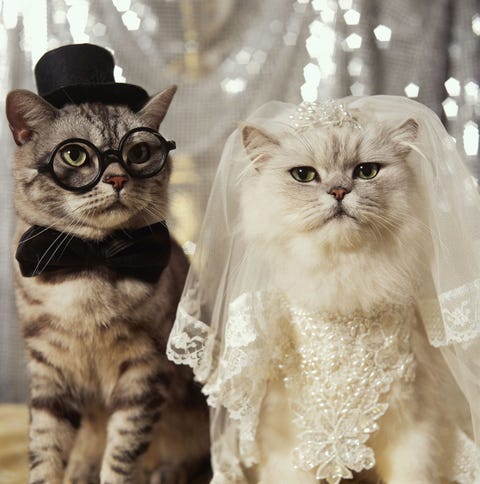 I am not looking for masterpieces in general when I read books. I don't think all books should be masterpieces. Some of them ought to be fun. Some ought to inspire. And that is the beauty of them all.
Drawing now a line, I have decided that this book was not meant to be a literary masterpiece. No. It was created to raise awareness of various factors that are real and alive. And that is why I salute this book with almost 5 full stars. It's worth my stars because it was worth my time.  
"Don't let them put words in your mouth. God gave you a brain. You don't need theirs."
Speak up your mind. Dare to be you in a world everyone wants you to be something else. Find your voice to fight everything that doesn't seem right to you. Live life as you think you ought to, not as others dictate you to. Raise awareness.
And BONUS (after you read the book like a good human being) – There you have the MOVIE TRAILER: The Hate U Give