SYNOPSIS:
When fifteen-year-old Clary Fray heads out to the Pandemonium Club in New York City, she hardly expects to witness a murder― much less a murder committed by three teenagers covered with strange tattoos and brandishing bizarre weapons. Then the body disappears into thin air. It's hard to call the police when the murderers are invisible to everyone else and when there is nothing―not even a smear of blood―to show that a boy has died. Or was he a boy?
This is Clary's first meeting with the Shadowhunters, warriors dedicated to ridding the earth of demons. It's also her first encounter with Jace, a Shadowhunter who looks a little like an angel and acts a lot like a jerk. Within twenty-four hours Clary is pulled into Jace's world with a vengeance when her mother disappears and Clary herself is attacked by a demon. But why would demons be interested in ordinary mundanes like Clary and her mother? And how did Clary suddenly get the Sight? The Shadowhunters would like to know…
***
Genre: Young Adult Fantasy
Page count: 486 (Paperback version)
Rating: ⭐⭐⭐⭐ (4.25/5)
HEY LOOK AT ME FINALLY PICKING UP THIS SERIES!
I feel some sort of satisfaction, I'm not gonna lie. Even though I should've read the books a decade ago. But hey, don't judge. It is never too late.
So. I've read it. City of Bones. It has been read. By me. And I have too few thoughts to share about it. Shockingly few. I was almost certain I wouldn't be able to keep track of all the things I wanted to say about this first book of The Mortal Instruments series but that's not the case.
As a newbie in this whole Shadowhunter universe, all I can say is that this world is pretty weird. Maybe if I was reading this 12 years ago, things would've seemed to be different, but now as a 20-something year old I am not so into the world just yet. It is at the same time childishly simple and complicated. I'm sure it would grow on me, I mean, that should be the whole point of a series with that many volumes. But for now I am only going to categorise it as weird.
I also cannot say that the plot of this particular book did not baffle me, because it did. There were some parts where I thought that things just fall perfectly into place, but some others…Jesus, really? Like, for one (maybe a tiny spoiler but so many people have read this book already that is not even relevant anymore), how the fuck did that vampire tore open Clary's backpack and stole a rat all "by mistake" without Clary to notice is beyond me.
Now, cutting off all that negativity I've spilt like tea, let's talk about positive things. Yay.
How much do you think I love Clary, Simon, Jace, Isabelle and Alec? The answer is: actually very much. Like, for real, are they accepting submission letters to their cult because I am in, what the hell.
Clary Fray is, to me, a bit of a head-in-the-clouds type of girl, a bit silly and naïve, and excepting the fact that she got so fast so cool with all this weird voodoo batshit happening in her life all of a sudden, she is really nice. Simon – the same as Clary. Maybe a bit sassier.
Isabelle is that type of superhot but super scary girl (the cool stuff, you know) that is a bit overly narcissistic but can dominate every idiot that dares to breath wrong in her presence. Kinda my type of cool girl.
As for Alec, her brother…boy, I love him. I really do. He is the right amount of sexy, shy, awkward and badass, all that mixed with a big heart and a strong impression of not knowing how to express feelings. You just got to love him! Oh and I can already see something blossoming between him and Magnus and I am so here for that to happen!
And I am also super happy that Izzy and Alec are brother and sister because that means that I am going to encounter some brother-sister time along the series, I am sure of it, and I can't wait for that! After all, in this book blood seems to be thicker than water anyway.
Now, about Jace, all I can say is that he can charm the pants off of you and you'd probably thank him for that.
"Half of your attention is better than all of anyone else's."
In my opinion, Jace is the best part of (at least) this book and I am always going to be looking forward the parts where he's being himself. He is charming and witty and selfish and cruel. But he has some of the best moments. And because of the fact that I haven't seen The Mortal Instruments films or The Shadowhunters TV series, in my head there was this constant portrait of Jace that my brain painted for my mind's eye and in my mind, Jace looks exactly like Toby Regbo who played Prince Francis II in Reign. I just couldn't picture him otherwise! Put some sexy runes on that Prince Francis and there you have Jace Wayland, my version.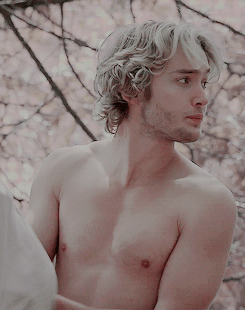 Okay, living my inappropriate behaviour aside (shame on me, what can I say), I was prepared to give this book something between 3 and 3.5 stars altogether. But that ending had something else in mind.
I was so confused with everything happening that I just ignored some factors that might've made me prepare myself for that ending but no. I really can say that I didn't see that coming. My face literally fell on the ground and I am still in a little bit of shock.
The ending sold me the book. It just gave it away like that. And it raised my rating almost to the point of 4.25 stars. And that is a huge deal. That mofo of an ending
Brilliant though.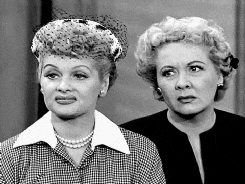 So with that being said and without further ado, I am glad to announce that I am not going to leave this series alone until I love it, so bring it on book #2, show me what you've got!