SYNOPSIS:
Chaol Westfall has always defined himself by his unwavering loyalty, his strength, and his position as the Captain of the Guard. But all of that has changed since Aelin shattered the glass castle, since Chaol's men were slaughtered, since the King of Adarlan spared him from a killing blow, but left his body broken.
Now he and Nesryn sail for Antica – the stronghold of the southern continent's mighty empire and of the legendary healers of the Torre Cesme. It's Chaol's one shot at recovery, and with war looming back home, Dorian and Aelin's survival could depend on Chaol and Nesryn convincing Antica's rulers to ally with them.
But what they discover there will change them both – and be more vital to saving Erilea than they could have imagined.
Discover the untold story of Chaol's journey to the southern continent in this companion novella to the Throne of Glass series by #1 New York Times bestselling author Sarah J. Maas.
***
Gender: Young Adult Fantasy; Romance; New Adult
Page count: 660 (Paperback version); 668 (Kindle version)
Rating: ⭐⭐⭐⭐⭐
ATTENTION!
ATTENTION!
May I have your attention!
Please.
And thank you.
Okay.
I'm actually not complaining, I'm just a frustrated human reader. You cannot blame me for that, I'm sure you can relate.
I am, in fact, really happy and I feel super #blessed because of this beautiful book.
It was amazing and I am still crying over it in a corner because it was that good and I loved it that much.
Yes, I'll have to say that this book was exactly what we did not need, but it was good, okay?
*
EoS: *ended with a MASSIVE cliffhanger*
me: I NEED ANSWERS
SJM: *writing ToD*
*
To be honest, this book was not a fresh gulp of air. No. At least, this isn't how I felt about it. It was more like a warm and spicy oriental evening, filled with exotic music at every corner and strong smells of cardamom coffee.
Basically, the rest of the series is like your daily routine and this book is like a winter holiday spent in Dubai. Lush.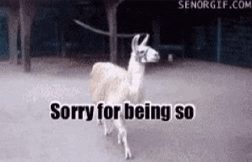 The action of the book was somehow simpler than the rest of everything SJM got us used to, but it was deeper, but on another level, I don't know how to explain it. It wasn't that complex, but it was a handful. It was enough and beyond. And that's amazing.
The great thing about the whole book is that Chaol got a chance to prove himself worthy of someone's love and affection. At the beginning of the series I used to like Chaol, then he somehow got lost in all that plot and at parts, I found excrutiatingly boring. But this book was created for him to wash away his previous sins. He's a good lad and he's been through a lot of things I'll have to say, even though yeah, I didn't really care much for him after the seocnd book on.
All in all, I say he kind of deserves the good things that have happened to him.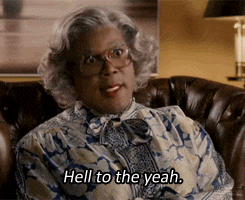 In this book particularly, the best thing happening to him is the cutie-pie Yrene. He searches the Southern Continent for allies in the battle against the darkness and he finds himself a badass fox-eyed girl – I think the lad has hit the jackpot at this point in his life.
Yrene is the healer who helps him come back to his old, complete self. And the whole process is a bit different from what would anyone call normal and at the same time is nothing more than a plot of a rom-com, but who am I to judge? Okay, maybe not a rom-com, but a romantic fantasy still goes.
I actually love their relationship and apparently, SJM really has this amazing (and annoying) talent of always finding the best matches for her characters, despite the occasional flirt here and there. She really did well with this pair too. She is the real goddess of love, fight me if I'm wrong.
I love Yrene. I really do.
She's a very sweet girl, witty and determined and her sense of independence tangled with her need to help others transform her into a veritable human being – as veritable as the ones in real life aren't. I could use a friend like Yrene in my life, thank you very much.
"Remember all that you promised to do. To be."
She's selfless. Or, at least, she's more selfless than the norm. She allows herself to be this way by not allowing herself to be self-centred. Her magic lays in her ability to understanding and helping people so nothing does better for her self than helping others ease the pain and gain a smile.
But she's also fearless. Strong. Independent. Determined. She spreads her knowledge. She teaches young girls to defend themselves. She's a true warrior. I love that about her. And I love the fact that she repeats that to herself. So to remember.
"A star. She was a fallen star."
I don't know why but I picture Yrene as a very short brown-skinned woman with a very long and thick reddish hair and a beautifully proportioned body, despite her shortness. I think this whole portrait I've made up in my mind can handle perfectly her interesting personality. In my mind, she's very palpable, unlike a lot of other characters that I simply can't picture. That's good for her though. That means she made an impression.
"The hair on his arms rose at the simmering wrath in her voice. A woman made of steel and crackling embers."
And look here too, she's also capable of a burning rage that simmers within her eyes.
See? Even the most selfless and caring people might have a secret wrath beneath their mask.
Okay now. Does anyone remember Nesryn Faliq, the most badass Captain of the Guard Adarlan has ever had? (Sorry Chaol baby but I'm only speaking facts).
I do remember her. And I do love her now more than ever.
This book was the perfect chance for the world to see the real Nesryn Faliq – the woman beneath the uniform. The girl beyond the fighter.
She is truly amazing. She gives off this vibe of the girl used to giving so much but to receive so little that it doesn't even bother her anymore. But it does.
She's used to not being good enough for anyone. And she suffers deeply about that.
Nesryn is good enough. Nesryn is beyond. And the sweet, delicious shameless flirt that Prince Sartaq is, totally sees that. And lets her see that too.
"I loved you before I ever set eyes on you."
I don't even know how to count how many times I said I love Sartaq, especially when he is with Nesryn. Again, another pair made in heaven. They are, by far, the best pair this book has to offer.
They move well together. They are ludic and simple and at ease with each other. They find comfort in each other's presence. I love their relationship and everything it implies, that's how good they are together.
I do feel like Nesyn and Sartaq are the endings of each other's story and, honestly now, isn't that so beautiful you want to cry your eyes out??
"It's strange, I suppose. To become a story while you're still alive."
One more important aspect that I'd like to discuss is, like in all of the other books from the series, the beauty of women helping women.
"A gift from a queen who had seen another woman in hell and thought to reach back a hand."
Every book has its own hidden motif. One important quality of humanity. In this particular book, that motif is represented by kindness.
Maas shows to the world what miracles can a drop of kindness do. She teaches everyone how sisters must help sisters and brothers must help brothers. Brothers must also help sisters – and sisters, their brothers.
Kindness must be there, everywhere where is or might be needed. No matter who or what you are, this could make a deadly difference in life. Thank you, Sarah J. Maas for always teaching as something!
"A moment of kindness. From a young woman who ended lives to a young woman who saved them."
There is a lot going on in this book. A lot. And also, it is a different lot. But also it is the same.
It's got a different wind blowing through it. Personally, I am so happy I managed to read this book and to enjoy it that much, even though at the beginning I was so upset by the fact that I had to put the action of Empire of Storms on hold just for this to be over with.
I truly loved this book. Mostly because it was filled with some soothing, spiritual kind of vibe that I cannot name but which I really enjoyed.
All I have left to say to you now about this book is: READ IT TOO! It's totally worth it.
"It was like waking up or being born or falling out of the sky."