SYNOPSIS:
After battling the impossible, Zélie and Amari have finally succeeded in bringing magic back to the land of Orïsha. But the ritual was more powerful than they could've imagined, reigniting the powers of not only the maji but of nobles with magic ancestry, too.
Now, Zélie struggles to unite the maji in an Orïsha where the enemy is just as powerful as they are. But when the monarchy and military unite to keep control of Orïsha, Zélie must fight to secure Amari's right to the throne and protect the new maji from the monarchy's wrath.
With civil war looming on the horizon, Zélie finds herself at a breaking point: she must discover a way to bring the kingdom together or watch as Orïsha tears itself apart.
***
Genre: YA Fantasy
Page count: 404 (Kindle)
Rating: ⭐⭐⭐
I do hope this book has the middle book syndrome because if not, then we're about to have a problem.
I was so ecstatic about this book and I wanted to hype it so much and I started reading it with so much hope…only to be disappointed bit by bit.
Have you ever watched a balloon slowly deflating because someone didn't tie it accordingly? The balloon was me while reading this book.
I am always sorry when I read books with so much potential and all I have to say is (mainly) not-so-good things about them. I mean, I really wanted this to be as good or even better than the first book, I really, really did, but maybe I was too expectant and I got drunk on cold water as we say in Romanian. I almost divinised the first book of the trilogy, Children of Blood and Bone. I wanted the same thing for Children of Virtue and Vengeance.
"I feel like every time he held my heart, only to crush it in his hands."
The world-building was spectacular in this book as it was in the previous one. I think it is impossible not to carry on with a world like that once you constructed it. So that is a happy aspect of the book.
As the world is still amazingly created, I felt like in this book the accent was rather on the war that was about to destroy it than on the magic of the place. And this makes sense at some point. I mean, you cannot do the same thing you did in the previous book, you have to change something in order to actually keep the story going without getting boring. And the destruction of the whole beautiful, exotic and rich scenery is just exactly what the book needed.
The action was also lively. The book is dynamic, there is something happening all the time, it is like sometimes you have no time to take a breath. That's amazing, I love that kind of action in a book.
For all of these things, the world-building, the change of pace, the dynamic action, this book gets all of my admiration. As the Romanian in me would say, it's beton armat, reinforced concrete (aka super cool).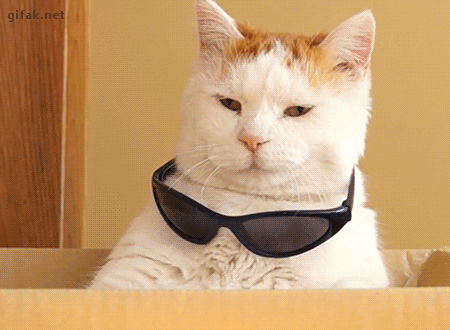 On a not-so-bright side, I must say that the characters really ruined this for me.
I thought that by the end of the book I'd have at least one character that I loved. All of them really annoyed me and so, I couldn't care more for any of them. Or I did until they got killed (still bitter about that).
Amari was one of my favourites at the beginning of the book. I really felt so sorry for her and for the fact that even though she really wanted to share her plans, no one seemed to give a shit about her. She was deprived of consideration and low-key hated. And she didn't deserve that. But by the end of the book, she started being more and more absurd in her decisions, becoming as stubborn as the rest of the characters.
Zélie was also stubborn and too smug to listen to anything or anyone and she always acted like she's the only important creature in the world and no one else comes at least a bit closer to her own, colossal pain. She was the only one allowed to suffer, and no one else.
It also felt like she was acting without actually thinking, not even trying to explore all of the other (better) possibilities. And, (bonus!) you could always count on her to say or do something worthy of a facepalm.
I also felt like the dialogue was too stiff, maybe a bit mediocre at times.
The greatest problem of this book was the miscommunication or better said, the lack of communication. Everyone here thought they are the only ones that can save the kingdom and they were acting on impulse, not telling the others their plans. It looked like that oversized music box with a huge handle and at some point, a stupid clown pops out and scares the bejesus out of you. You were the one turning the handle endlessly, waiting for something to happen, but you still got caught off guard when that evil thing popped out.
When everything blows up in this book, guess who gets an existential crisis? All of them characters.
All of them acted like headless chickens, "knowing what they're doing, being the only hope Orïsha might have" and when their plans got fucked up, they started having meltdowns and blaming each other. I really hated this and it was so uncomfortable that it made the reading very unpleasant. At times, I was considering opening the window and testing the gravity with a book thrown from the third floor.
Something else that made the reading unpleasant: the unrealistic relationships. The romance in this book seemed a bit off and it felt lukewarm. There was something forced in the kisses and caresses and even though I felt like I liked Zélie with Roën, that felt strange too.
I honestly think that Zélie and Amari had a stronger relationship than any of the relationships there and even a more real power-couple potential than any of them both with any of the males in the book. I am a bit disappointed Tomi Adeyemi couldn't actually make this romance happen.
"It was like the tides held a missing piece of my soul."
I am truly sad after reading this sequel. And even though I feel a bit sorry for the fact that I was disappointed (because I saw a lot of potential in it!!), I feel like I summarised everything I had to say about it and even though it's not all rainbows and unicorns, it is fair (by my standards, at least).
I say this book is worth a shot. The whole trilogy is worth a shot. And I, for instance, am definitely going to read the finale of the trilogy. What are you going to make of it?