SYNOPSIS:
The final battle is here.
Aelin Galathynius has vowed to save her people―but at a tremendous cost. Locked within an iron coffin by the Queen of the Fae, Aelin must draw upon her fiery will as she endures months of torture. The knowledge that yielding to Maeve will doom those she loves keeps her from breaking, but her resolve is unraveling with each passing day…
With Aelin captured, friends and allies are scattered to different fates. Some bonds will grow even deeper, while others will be severed forever. As destinies weave together at last, all must fight if Erilea is to have any hope of salvation.
Years in the making, Sarah J. Maas's New York Times bestselling Throne of Glass series draws to an explosive conclusion as Aelin fights to save herself―and the promise of a better world.
***
Genre: YA Fantasy; New Adult; Romance
Page count: 980 (Paperback); 992 (Kindle Edition)
Year of publishing: 2018
Rating: all the ⭐ in the Universe (because, hell, why not? It only seems fair that way)
If I am the only weirdo that reads the dedication at the beginning of a book and rates it too in her own head then okay, fine, weirdo I'll be, but I have to start this review by saying this.
Sarah J. Maas dedicated this book to her parents. It is one of the most beautiful dedications I've ever read at the beginning of a book.
It says: "For my parents – who taught me to believe that girls can save the world."
How beautiful and inspirational and worth of all of our respect is this?
I mean, this world needs more parents like these, because they are making this rotten world a better place only by encouraging their children to do and be good.
Amazing. All parents should be like the Maas parents.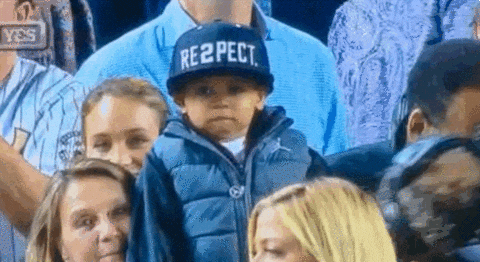 How I dealt with this book, you might ask now? As any normal Romanian deals with problems in general – cracking salty sunflower seeds with my teeth while starring into the void. Pretty simple. Not very efficient though.
Now let me tell you a story.
Once upon a time, not too long ago, my life ended brutally. The cause of my abrupt death was simple: Throne of Glass series has ended; the final blow – Kingdom of Ash.
I'd love to ruthlessly lie to you and say that this was a joke. But I am not joking. Sorry.
Barely 5 chapters in and I was already crying. In that moment I realised that I had a storm of tears ahead of me and there was no way in hell I might elude it. It felt like I was about to be hit by it. And hard. AND GUESS WHAT. I was.
This book was everything to me.
I have never in my life declared that I might have a favourite book, simply because I haven't found the one yet and I thought it won't be fair for the rest of the great books out there. Now I am going to make a statement I've never made in my life: until further information, Kingdom of Ash by Sarah J. Maas is my favourite book ever.
I cannot understand how, but this book just crept deep, into the core of my soul, ripped it apart, ruined my sense of life and left me aching both of devastating pain and of speechless joy. It felt complete and at ease with the Universe and I am grateful that there is a book that can destroy me but still find a way to mend me.
Not even the best review I could ever come up with can cover all the awesomeness of this book.
But still, I'll try. As good as I can. But keep in mind: everything I state here is not even half as good as the book itself. It's like trying to explain colour to someone who's never seen the light of the day. Hopeful, but utterly impossible.
"(…) to have the power of eternity in the palm of your hand."
There was a line from this Romanian book I once read that says: the time run out of patience. When there might seem like there is an infinite amount of time that no one can take away from you, keep in mind that maybe the time itself decides when it might want to leave.
In Kingdom of Ash, the time felt like its own god and indeed, it felt like it run out of patience.
Everything felt desperate, hopeless. Nothing went according to any plan. There were no gods above, no demons below. There was nothing. And the characters and the action itself seemed to feel that too – the anarchy. They were rushed, but reduced to silent fight. They were pressed and oppressed. They ran out of hope but still kept looking for it. It was devastating. Throughout and beyond.
The action was supreme. There were aching blows from everywhere. You could see the next blow coming and maybe manage to dodge it, but the next after the next caught you in motion and made you K.O. And it hurt like hell too.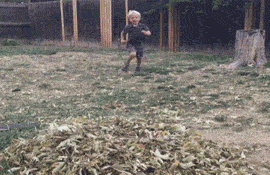 The world building was still absolutely fabulous. Plus, the insides of an actual, super scary, dark war were a super plus.
I mean, I don't really care much about war strategies and stuff because I get a weird rush of adrenaline and I might start shaking after that, but this one was something that I absolutely marvelled about (and yeah, I did shake from time to time). SJM is a master war strategist and I am ready to fight to death anyone who dares say otherwise.
"Let's make this fight worthy of a song."
In this book, the characters are the ones who make the action. They are the most important tool in the destruction of me. So, I don't even have the faintest idea what to tell you about them.
I can give my heart, soul, both kidneys, half a lung and one eye to protect them all.
They are precious babies. My precious babies.
They all learn to love. Truly. Deeply. Purely. This is a book mended by love.
It is a perpetual sense of love that covers everything. And a perpetual feeling of trust. And of forever.
I fell in love with all of those fantastic characters. Like truly in love. They made me ache all over and they made me feel part of their lives. I laughed and cried with them, I fought and won. I suffered and I loved. That is the most precious thing a book can soothe you with. To make you feel included. Hollow and whole.
"She gazed at him, at the life she saw in his face. All that he offered. All that she might have, too."
I wish I could say more about this book. I really do. But I can't. It doesn't feel complete.
Even now, almost two months after I finished reading it, I cannot write this review without my soul aching. Because it was that beautiful. And painful.
All I want to say at last is that, by this book, I am forever undone.
"Once upon a time, in a land long since burned to ash, there lived a young princess who loved her kingdom."