SYNOPSIS:
Jane McKeene was born two days before the dead began to walk the battlefields of Gettysburg and Chancellorsville—derailing the War Between the States and changing America forever. In this new nation, safety for all depends on the work of a few, and laws like the Native and Negro Reeducation Act require certain children attend combat schools to learn to put down the dead. But there are also opportunities—and Jane is studying to become an Attendant, trained in both weaponry and etiquette to protect the well-to-do. It's a chance for a better life for Negro girls like Jane. After all, not even being the daughter of a wealthy white Southern woman could save her from society's expectations.
But that's not a life Jane wants. Almost finished with her education at Miss Preston's School of Combat in Baltimore, Jane is set on returning to her Kentucky home and doesn't pay much mind to the politics of the eastern cities, with their talk of returning America to the glory of its days before the dead rose. But when families around Baltimore County begin to go missing, Jane is caught in the middle of a conspiracy, one that finds her in a desperate fight for her life against some powerful enemies. And the restless dead, it would seem, are the least of her problems.
***
Genre: Young Adult; Historical Fiction; Horror – Zombie
Page count: 464 (Paperback); 315 (Kindle Edition)
Year of publication: 2018
Rating: ⭐⭐⭐⭐ (3.75/5)
I've never been so keen when it comes to zombies. I simply can't understand the phenomenon. But a book about a fearless girl slaying those putrid creatures and enjoying it is something I wanted to get interested in.
Because February was Black History Month, this fearless girl was a fearless girl of colour leaving in the times of the Civil War in the United States. You know the Civil War, right? The North starts battling the South in order to abolish slavery. There is blood, there is gore, there is loss and there are…zombies.
In my mind, there is a clear (but not so obvious) association between the American Civil War and zombies, but I haven't a clue exactly why. Is there an actual thing? Had people come to tell stories about the walking dead that raised during this war for real? Or has my little childish, cartoon-y imagination created all this mess?
Because for me, and I am completely honest here, this looks like something I've read or heard before, maybe in another life.
Kind of voodoo, right?
Yeah, lucky for me, this is how I function.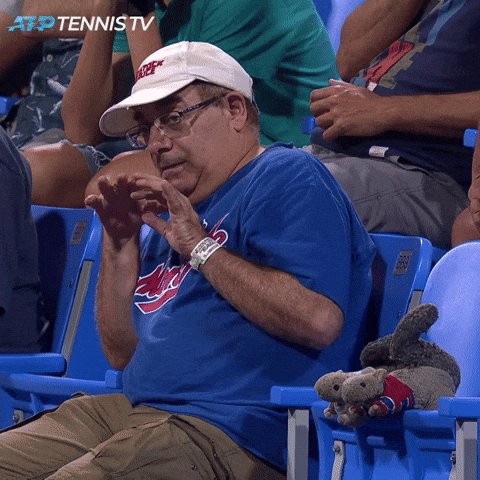 Also, does anyone actually remember that Scooby-Doo film though? That particular one when the whole gang travels to Zombie Island?
If yes, I swear to God, the atmosphere of the book felt exactly the same to me. It even had a slight scare-factor the film has.
Please do check it out if you don't know what the hell I'm talking about. It's going to put to shame all the contemporary horror films this industry has come up with recently, I promise you.
Anyway, back to it, this book is good though. I mean, it has a killer potential. The idea of the plot is interesting enough and the world is built with historical accuracy.
There is a whole let's say educational system for Native Americans and Negro children implemented in the States in order to teach them the combat methods against the undead. This whole system was based on the already existent in our real-life chain of (re)educational schools for the Native Americans across the States. It is quite an interesting parallel that is very well adapted for the book. Historically, this could be accurate. The combat schools for Negroes could've been a real deal if the world was plagued by the undead.
What bothered me about this book was the fact that it felt a bit uneventful. There's not much action as the plot unravels and it makes me kind of sad. Killing the undead could be kind of exciting even though they are pathetically slow horror creatures. Or maybe I am being too pretentious now.
I need for the sequel to pick up the pace a bit, it's a lot of action to come from such a good book idea.
And apart from that, there are two more things that gained my interest.
The first one is the way the characters are created. It can be easily observed that Justina Ireland is a fine "crafter" of individualised personalities. With all of the characters there is a particular trait that is more sharpened depending on the character.
Jane, our protagonist, is headstrong and smart and she has a need to be self-sufficient because this is how she was raised to be. Katherine is the one who wants to be praised for what she is as a complex creature of many talents and not only for her looks. Jackson is a rascal that is always ready to do anything to save the one he loves.
"See, the problem in this world ain't sinners, or even the dead. It is men who will step on anyone who stands in the way of their pursuit of power."
The second thing that I consider very well integrated in this book is this historical/social/political problem.
There are fanatics there. The religious kind. Or fanatics in the way of those who believe they can play god and get their way with it and those who blindly follow a path towards an ideal, without looking on which dead bodies they're stepping. The course of history is sprinkled with people like that so I find their presence in the book very accurate. And I do blame them and I'm not excusing myself for it.
There is also the matter of the supremacy of the white man. Race plays a crucial role in the society depicted in the book. If you're not white, you're unable to do anything else but "know your place" and "serve the whites". Which is another historical fact that demanded to be abolished then and demands to be abolished now. Why do people love to play at life and anger heavens? Why does the lust for power blind people and pushes them toward abysmal deeds?
There's no love for people like that. And there's also no hope.
From the book itself one can clearly see that the ones prone to gain power and absolute control are the most miserable ones. And the ones who struggle and fight and let themselves be are the ones who understand how life really works.
Just take a look at Jane and everyone she befriends. She doesn't realise it, but she has a sixth sense. She's always attracted towards the good people of the story and repulsed by the wicked ones. Which says something about her inner force.
Also, her friendship with Kate feels like the real deal because sometimes we don't get to choose our friends but just happens to gravitate around each other. And the same goes for their friendship with Jackson. And with the young visionary Gideon who appeared from the beginning to be one of the kind-hearted ones. All four of them are just the perfect team (in my opinion).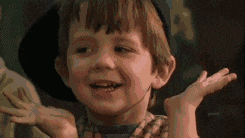 If this book had a bit more speed, some more dynamic force, I think it would've been better than it currently is but I guess it was kept to the pace of the shamblers (which are kind of lame if you ask me).
There's of course much more than action to this book so as it wasn't like the perfect read it was both educational and enjoyable.
I say it's worth a shot, even if it's only for the thrill of amazingly fearless girls slaying smelly, undead corpses!