SYNOPSIS:
Generations of readers young and old, male and female, have fallen in love with the March sisters of Louisa May Alcott's most popular and enduring novel, Little Women. Here are talented tomboy and author-to-be Jo, tragically frail Beth, beautiful Meg, and romantic, spoiled Amy, united in their devotion to each other and their struggles to survive in New England during the Civil War.
It is no secret that Alcott based Little Women on her own early life. While her father, the freethinking reformer and abolitionist Bronson Alcott, hobnobbed with such eminent male authors as Emerson, Thoreau, and Hawthorne, Louisa supported herself and her sisters with "woman's work," including sewing, doing laundry, and acting as a domestic servant. But she soon discovered she could make more money writing. Little Women brought her lasting fame and fortune, and far from being the "girl's book" her publisher requested, it explores such timeless themes as love and death, war and peace, the conflict between personal ambition and family responsibilities, and the clash of cultures between Europe and America.
***
Genre: Classics
Page count: 759 (original)
Year of publication: 1868
Rating: ⭐⭐⭐⭐ (3.5/5)
This book has been sitting and rotting on my TBR shelf for such a long time that I thought I would never read it and I started convincing myself that I've actually read it and I don't remember much of it anyway.
But that was a pretty lie I tried to tell to myself (and the world) so I had to come to my senses and get this over with.
So, feeling classical and pinky, I've decided to read Little Women.
Finally.
I felt kind of intellectual when I carried it around with me in trains and subways, not gonna lie. But leaving that aside, I quite enjoyed it. I could actually label it as a cute and educative reading. But that's it.
There's no much to say about it though. Everyone knows what's it about. And if you don't, you can find out what happens from Friends. Rachel and Joey ruined this for me anyway, they could do that for you too.
I was under the impression that nothing really happened.
Even though there were a lot of little stories about our girls' little "adventures". Those adventures were more like cute day to day things than anything else and they did bring a smile to my lips from time to time.
The important thing about them though was that they taught you something of value, even though it was about pride, hope, health or social matters. You can count on those stories to help you be a tad better. At least I can honestly say that some of the advises in there gave me something to think about.
There is a sincere approach to matters. There is a society full of rules and labels. Meg, Jo, Beth and Amy must learn for themselves how to grow in order to make a good living in this society that is a bit cruel and unjust to women.
The girls have such different personalities and this is what makes them challenging. My personal favourite is Jo with whom I seem to resemble sometimes. She's a wild spirit, free and in need of making herself heard. And also, her boyish air and the love for reading good books add to that aspect.
Beth is my second favourite because she's sweet and innocent and knows how to love with depth.
"There were many Beths in the world, shy and quiet, sitting in corners till needed, and living for others so cheerfully, that no one sees the sacrifices till the little cricket on the hearth stops chirping, and the sweet, sunshiny presence vanishes, leaving silence and shadow behind."
Meg is the eldest so she has to take care of her sisters, to be their role model, but she loves luxury and wealth and is caught between two lives: the one she has and the one she wants to have.
Amy is a brat most of the time but sometimes she has her cute moments, I must say.
They might be different, but they know how important they are to each other and for their loved ones and through their love they make any outcome possible. No one in their lives is entirely evil as well as no one is entirely good and that adds some balance.
I'm totally in love with Jo and Laurie's friendship though. There is something so warm and natural about it that it just fills my heart with joy and cuteness.
"She could not speak, but she did "hold on", and the warm grasp of the friendly human hand comforted her sore heart."
Their love for each other, platonic love in its essence, is one of the best things this book has to offer. They're both in for wide smiles and mischievous plans. And I love it.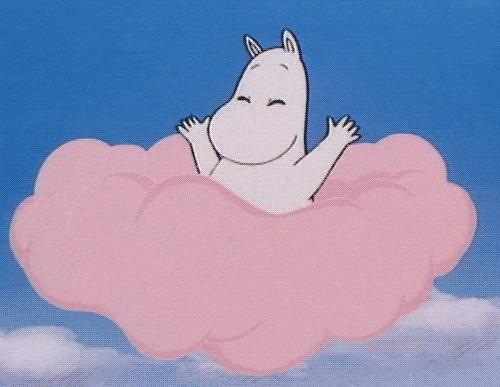 One last very important aspect I've found in this book is the representation of the reality of that time. The girls were meant to know how to be good housewives and good mothers because if they weren't to get married then they won't be able to make it.
That, in my opinion, as true as it might have been, is wrong. And the book seems to let the girls know that they can be ready to possess any skill a decent housewife might need but also that they can work for what they want to achieve, no matter what. If they succeed or not, they must always know they have a family waiting for them and loving them forever.
The empowering little speeches are a nice touch to the story and this is one bit of educative matter every single person who reads this book must extract and place somewhere near their heart. It is what makes this story one to never die.
"Better be happy old maids than unhappy wives, or unmaidenly girls, running about to find husbands (…). Poverty seldom daunts a sincere lover."
With that being said, what do you think about this piece of classic literature? Is it worth reading? Does it impress in any way?