SYNOPSIS:
Darkness never works alone…
Nadya doesn't trust her magic anymore. Serefin is fighting off a voice in his head that doesn't belong to him. Malachiasz is at war with who–and what–he's become.
As their group is continually torn apart, the girl, the prince, and the monster find their fates irrevocably intertwined. They're pieces on a board, being orchestrated by someone… or something. The voices that Serefin hears in the darkness, the ones that Nadya believes are her gods, the ones that Malachiasz is desperate to meet—those voices want a stake in the world, and they refuse to stay quiet any longer.
***
Genre: YA Fantasy
Page count: 432 (Kindle Edition)
Year of publication: 2020
Rating: ⭐⭐⭐⭐⭐ (4.75/5)
***
Y'all.
I hope you brought some torches with you for this one because it's about to get dark.
Correction: darker.
I stated in my previous review, Wicked Saints, that while reading this book I got the exact same uncomfortable sensation I got as a child while entering my old childhood Orthodox church. The incense was strong, the saints were looking down on you from the walls and the ceiling and countless old ladies were gawking at you because you forgot to do some ritualistic stuff before other ritualistic stuff like the miscreant you are.
There is something poking you in the ribs while reading this book, something that feels unsettling. But this aspect just adds to the great deal that Ruthless Gods is. No mistake here.
It's goth and cold and me likes it very.
"You danced at the edge of darkness and light and you fell."
The atmosphere is the most incredible thing of this sequel. No matter that you happen to sit on top of your comfy bed with a cup of herbal tea in your hand while reading this, if there is a scene in a dark forest in the middle of the night where mythical creatures lurk in the shadow and look at you with hunger, you'll be just there with them and you're going to freeze your heart off because of the fright.
For me it's been this way. Or like I'm being trapped in a heavy metal music video. Either work equally fine.
SCARY. SHIT.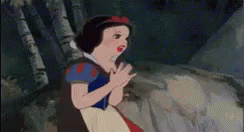 Ruthless Gods is a total chaos. But in a good way.
It's full of darkness, gore, betrayal and lies. Oh, and moths. And lots and lots of bleeding eyes. And nightmarish creatures from the deepest and darkest wells of Slavic folkloric minds.
The leitmotif of the book (or at least one of them) seems to be the eye. There are eyes everywhere. They appear everywhere and on everything. And in any circumstances. Their presence symbolises the unsettling feeling of being watched. Constantly. Disturbingly. You are not alone. You are never alone.
Big Brother style, but creepier.
The existence of older, darker fallen gods shows how much deeper the digging site of the Slavic mythology goes. These ancient creatures are so old that they are a bit more than completely forgotten. There we have:
Velyos – "The god of the underworld and of rivers and of trick";
Cvjetko – "A god of three heads and three beings and three elements that did not coexist but lived in a constant churning storm";
Zlatana – "of the swamps and the undergrowth and the monsters that dwelled in the darkened corners of the untamed world";
Zvezdan – "of the darkness of the water";
Ljubica – "of eternal tears. Tears and mourning and anguish and darkness, darkness, darkness";
Chyrnog – "the last and of a very different kind of darkness".
"What if the gods you worship aren't gods at all?"
Nadya and Malachiasz's relationship is definitely still odd and a bit unhealthy by the beginning of the book but towards the end it just becomes less odd and somehow starts to function – mainly because they start to admit certain feelings.
"Can you love someone and ask them to shatter themselves for you?"
Amongst all the weird, on-and-off parts of their relationship, there are also candid moments of love and affection which is totally heart-warming.
Even though Malachiasz is a total walking and talking antithesis, he has certain moments when he's so sweet and gentle and loving you'll just melt with affection. I loved that Malachiasz and I was constantly looking forward to encountering his cute moments.
"But the exhausted boy with the devastating grin who only wanted the girl he cared about close so he could sleep through the night?"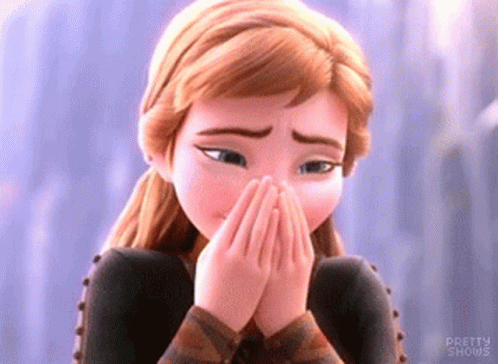 One last thing I want to highlight is that there are new characters entering scene and also some old characters gain importance. And this seems somehow to change a bit the game.
What the hell, man. This book is good. And it shows you things if you really open your mind to see them.
So just go, go, go for it!
"Can you love a god? No, such things were impossible."