SYNOPSIS:
You must be strong enough to strike and strike and strike again without tiring.
The first lesson is to make yourself strong.
After the jaw-dropping revelation that Oak is the heir to Faerie, Jude must keep her younger brother safe. To do so, she has bound the wicked king, Cardan, to her, and made herself the power behind the throne. Navigating the constantly shifting political alliances of Faerie would be difficult enough if Cardan were easy to control. But he does everything in his power to humiliate and undermine her even as his fascination with her remains undiminished.
When it becomes all too clear that someone close to Jude means to betray her, threatening her own life and the lives of everyone she loves, Jude must uncover the traitor and fight her own complicated feelings for Cardan to maintain control as a mortal in a Faerie world.
***
Genre: Young Adult Fantasy; Faeries; Romance
Page count: 326 (Paperback version); 336 (ebook);
Year of publication: 2019
Rating: ⭐⭐⭐⭐⭐ (4.5/5)
"Because, for a moment, when I was at my worst, I felt powerful, and most of the time, I felt powerless."
What that ending was, I have no idea, but I turned from crying out of pure candid joy to crying out of frustration.
With this book, the whole The Folk of the Air trilogy goes from 0 to 100 really quick. I could feel an increase of the pacing in the first book (which was packed with action), a pace that was a bit slowed down in this one, but it picked up towards the end.
I am really loving this trilogy guys.
I wasn't expecting this book to be that hooking. I mean, I finished it in four days. When was the last time in my existence when I managed to do that?? I can't remember.
This book has fantastic action.
"A king is a living symbol, a beating heart, a star upon which Elfhame's future is written."
By now, our cruel prince became our wicked king and even though he was tricked into submitting to the task, he grew to understand the power upon him, and even enjoy it. Crave it for himself. Even though the strings are pulled from behind.
I started to dislike various characters of this book more than initially.
Taryn was never one of my favourites, but her part in this book makes her look less in my eyes. Even though she seems disturbed herself, she is too naïve and easily manipulated by her absolute desires of normalcy. And she's stubborn about them too.
Vivi seemed totally great in the first book. I actually came to love her. But in this one, she's definitely changed. Some of her certain actions do not represent her as they should and so, she's no less amongst my own personal list of favourites of the book.
I've always hated Locke and Nicasia though. And that hasn't changed a bit. They both proved to be their best rotten selves both in the first and the second book so why bother trying to understand them at this point?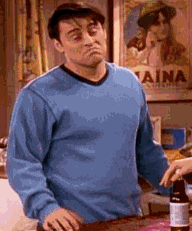 Whom I really came to love though are the Roach and the Bomb. I thought at first that they were okay, but after this, OMG, I love them. Especially the Bomb. Like, she's really cool and knows how to play everything off. And also SHE'S A MASTER OF EXPLOSIVES so she has a popping personality indeed.
"The disturbing thing about Cardan is how well he plays the fool to disguise his own cleverness."
I've already said this but I am going to repeat myself: I AM IN LOVE WITH CARDAN.
He's still "The boy who still hoped he might be loved". I love you, Cardan boy, don't you worry that pretty head of yours.
As the action goes on, I just can't help but fall in love with him with every chapter. He's just…such an amazing character that sometimes I feel like he's the only one who's been blessed with character depth (even though the characters' own emotional profiles seem to deepen in this book more than in the first one). Cardan just gets better and better and he surprised me with his cunning and wisdom more than once.
He's a clever and gorgeous and wicked king and I AM HERE FOR ALL OF THAT. And probably even more if I am being given more.
"He is ridiculously beautiful as ever, mouth soft, lips slightly parted. Lashes so long that when his eyes are closed they rest against his cheek."
I can't get over this portrait of Cardan exposed to us by Jude, who carefully examines the High King's every move. She's obviously and furiously in love with him, but aren't we all? (At least some of us admit it though, unlike others *ahem* Jude)
Their relationship is still weird. I have to say it. But I think that even this weirdness has its own uniqueness, its own interesting trait that I can't let go of, but I can't condemn either. It's something wickedly interesting going on with this pair and I am kind of liking it.
"I hate you so much that sometimes I can't think of anything else."
There is this INTENSE tension between the two of them, Jude and Cardan, throughout the whole book. I have to say that I am not very fond of this type of tension in general, mainly because it is uncomfortable if too pregnant or is just annoying when little noticeable. But I like it in this book. And if I like it, then it might be brilliantly crafted.
After this book, I still like Jude.
I was warned about her and her change of character throughout the trilogy, but at the end of this, I still like her.
Again, she's a bit annoying sometimes, she is impulsive and tends to be rational until the verge of irrationality. But I am still fond of her. And I kind of understand everything she does because she's just a mortal girl playing at high life. Even though she's playing a dangerous and foreign game, she still doesn't have to know all the moves. I am the type of person figuring things out while on my way of doing them so I am completely understanding Jude and all her discontinuity in life.
I am a bit still not okay with the last 20 pages of the book though. It really made me very emotional and hurt and even though I hated it, I also loved the twist of it.
It was such a good read and all I got left after reading this second book is the feeling of more. By this point, I think it is a bit hard not to love this whole plot. It's truly fantastic.