SYNOPSIS:
He will be the destruction of the crown and the ruination of the throne.
Power is much easier to acquire than it is to hold on to. Jude learned that lesson when she released her control over the wicked king, Cardan, in exchange for immeasurable power.
Now, as the exiled mortal Queen of Faerie, Jude is left reeling from Cardan's betrayal. She bides her time, determined to reclaim everything he took from her. Opportunity arrives in the form of her deceptive twin sister, Taryn, whose mortal life is in peril.
Jude must risk venturing back into the treacherous Faerie Court, and confront her lingering feelings for Cardan if she wishes to save her sister. But Elfhame is not as she left it. War is brewing. As Jude slips deep within enemy lines, she becomes ensnared in the conflict's bloody politics.
And when a terrible curse is unleashed, panic spreads throughout the land, forcing her to choose between her ambition and her humanity…
***
Genre: Young Adult Fantasy; Romance
Page count: 308 (Paperback), 300 (eBook)
Year of publication: 2019
Rating: ⭐⭐⭐⭐⭐ (4.75/5)
"Maybe it isn't the worst thing to want to be loved, even if you're not."
This final book is all about love and being loved and who didn't see or wanted to believe that, I have news – it is all true.
I don't even know what can I say much about this book, but as well as I know myself, I'll find something to say and make out of this review another bookish rant.
I loved this book as much as I loved the whole trilogy, The Cruel Prince and The Wicked King and all that. Like, for real, it was so complete. And I can't believe how easy all the books were to read. I read all of them in like less than two weeks…guys, I don't do quick reading like that in general, really. It's something about Holly Black's writing style that makes everything just flow. It's so, so easy and comfortable to read!
In this book, the action that was so vivid in the first volume and slowed a bit down in the second one starts to pick up the pace again. But there is something different about the action of this third book. It feels more twisty.
I personally believe that the action is all in the details. There is this bread crumble effect to it that lures you bit by bit in the whole story just to make you think and forces you to use your imagination and judgement. I really liked that.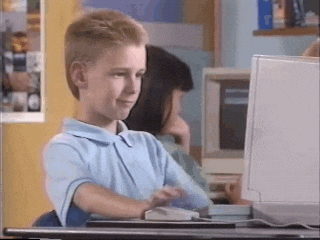 As I previously said, this book is all about love. And being loved.
Feelings here just go deeper. They get intensified by the discovery of that fine line between hate and love. The whole blinding veil that's been dropped over the slightly odd relationship between Jude and Cardan is lifted and now our two protagonists seem to really be on the same page (of course, with some issues on the way that no one saw coming or saw too late but eh).
That is truly amazing though because we lived in this constant tension between the both of them, a tension that I appreciated but I wanted to see the slight end of it. Or at least some clear path for it. I actually thought there is going to get somewhere at some point and I wasn't disappointed at all. Holly Black did well here too.
"I mean, you're generally terrifying, but I am unused to fearing for you."
After being away from each other, Jude and Cardan discover that they mean a lot more in each other's life. They discover feelings that they did not know were there or did not want to acknowledge, feelings such as compassion and care and that unsettling feeling of missing. They get all sentimental when thinking of each other. They become tender, shovelling away that hate that tore into their hearts and replacing it with affection. How beautiful of a relationship growth can that be??
"My sweet nemesis, how glad I am that you returned."
With this book, I started liking again some of the characters that somehow disappointed me in the second book, characters such as Vivi and at some parts Taryn, even though I am still not very fond of her. The greatest surprise for me though was that, until the end of the trilogy, I started to low key like Nicasia too. Weren't expecting that, were you? Yeah, me neither, but the girl deserves some appreciation for the little good she did.
Jude is still in my good graces. She's been a constant and I kind of enjoyed her change of character, shaped by the action and events. I liked the fact that she was constantly portrayed as a girl who wants to make a name for herself. She's rebellious and power-thirsty, but she doesn't get pulled to the dark side of those traits because she's also very self-conscious and she tends to take advantage of her blind luck to guide her every move. She really does what she has to do, what she's expected to do, in order to maintain things to the floating point and she really shouldn't have any regrets, I totally understand and praise her.
"There's no room for regrets when you're busy trying to win."
Now. If you thought that I loved Cardan in the first two books, then you're not completely wrong. But I feel like I just "loved" him back then, you know? In this one I really loved him.
There was this face of Cardan that no one has seen until now. This face of him I like. This face of him I love. This face of him I obsess over. It's just too amazing.
Sure, he might be charming, he might be devilish, he might be witty (and I also want to see his tail if you know what I mean 😏), but he's all that and more. He's gentle, he's wise, he's determined. Hell, he's one of the most I-am-not-romantic-but-I-might-have-wrote-love-poems-about-you persons I've ever encountered in my life and I am totally grateful for that!
"He is a gravitational force, pulling everything toward him."
He becomes a full king here and I am living for that. He really feels like the most special character of the trilogy – and I'm living for that too.
And also – important like the air fact – those letters, guys.
There were those bloody letters Cardan sent to Jude…I am still not over them. I demand you to find them and read them after finishing the Queen of Nothing because they are more precious than gold. Cardan is, in fact, more precious than gold.
And also seeing his and Jude's relationship bloom so beautifully, the letter thingy gets even more precious!
"Mortals are fragile," I say.

"Not you," he says in a way that sounds a little like a lament. "You never break."
This book is good. The whole trilogy is good. Holly Black is a gifted writer and I enjoyed her world-building, her plot and her characters so very much. I appreciated everything that was happening and I am declaring myself a fan (mostly of Cardan, but still, a fan).
I really loved the twist of this book, not in the action as much as in feelings department. It just adds a nice touch to everything that's happened. And it really makes you dreamier on a certain level. That's where a full start from me goes. It deserves it!
And one last great aspect of the trilogy – the circularity of it. Everything ends in the same spot it started, and I'm not talking about a mental state but a physical one – the mortal world. With that, the circle is complete. And the trilogy – a success.
"At night, the human world looks as though it's full of fallen stars."