SYNOPSIS:
Presented by James Patterson's new children's imprint, this deliciously creepy horror novel has a storyline inspired by the Ripper murders and an unexpected, blood-chilling conclusion…
Seventeen-year-old Audrey Rose Wadsworth was born a lord's daughter, with a life of wealth and privilege stretched out before her. But between the social teas and silk dress fittings, she leads a forbidden secret life.
Against her stern father's wishes and society's expectations, Audrey often slips away to her uncle's laboratory to study the gruesome practice of forensic medicine. When her work on a string of savagely killed corpses drags Audrey into the investigation of a serial murderer, her search for answers brings her close to her own sheltered world. The story's shocking twists and turns, augmented with real, sinister period photos, will make this dazzling, #1 New York Times bestselling debut from author Kerri Maniscalco impossible to forget.
***
Genre: Historical Fiction; Young Adult
Page count: 318 (Paperback); 336 (Kindle Edition)
Year of publishing: 2016
Rating: ⭐⭐⭐⭐ (4.45/5)
Quick statement: the title feels both puerile and scary at the same time and I don't know what do make out of this information.
But still.
Aren't y'all living for the macabre? Because I kind of do sometimes and it actually disturbs me more than it should but how can I come across a title like Stalking Jack the Ripper and don't go okay, I need to read that just because.
I do feel like I am a bit like our protagonist, Audrey Rose, whose only pleasure in life is to cut open corpses.
It would turn my stomach upside down to do so, ew, but metaphorically speaking she's my girl. I understand her macabre fascination (until one point).
Don't mind me though, I haven't murdered nor dissected anyone just yet. I'm still harmless. In deeds.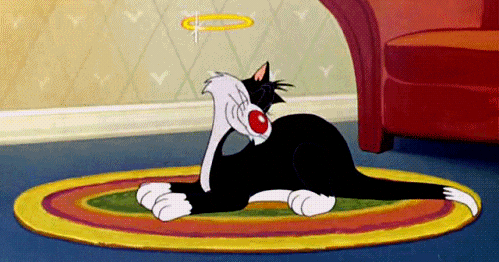 I wasn't completely sure what was I expecting from this book when I first started it. I mean, my curiosity was totally aroused but it felt weird to be reading such a thing.
I kind of lived in prejudice my whole life so I'm always going to judge my own actions like there were someone else's. And this was the case with this book but hear me out: it has a childish vibe that I wasn't sure my almost-adult brain would approve of, despite the fact that was definitely gory.
It actually started gory and it caught me off guard. But you know what? I enjoyed it very much overall and if I enjoyed it then to hell with everything. It deserves my praise!
"Fear is a hungry beast. The more you feed it, the more it grows."
Jack the Ripper is a well-known figure in the history of maniacal murderers. At some degree, everyone has heard at least partially about him. Which is terribly terrifying, if you ask me.
I am not really well-suited to dig in scientific facts about what caused this man to go cuckoo bird. But I can tell you this: some people are monsters and that's that.
I am pretty impressed with Kerri Maniscalco's idea of taking the story of this dirty monster and twisting it into a bestseller that is not totally absurd. I mean, she does give a shine to it, if you think better of it.
I, for instance, would have never been so brave to turn the story of a murderer into something sick and enjoyable at once. It's like she made up a whole new reality for the psycho and that's kinda neat.
"Monsters were supposed to be scary and ugly. They weren't supposed to hide behind friendly smiles and well-trimmed hair."
Yet another neat experience in this book: the documentation.
I admire well-informed people and I am a fan of accuracy, so when facing a book that demands both scientific and historical documentation and accuracy I wake up the little old woman inside me ready to argue anything badly placed. But as far as I am concerned, the anatomical aspect of the novel is very accurate and even though the historical timeline has suffered some adjustments, as long as it fell well into place I am not complaining about anything.
I am actually very pleased with the fact that I learned some new things from the book; it is very important to learn something from every book you read.
In fact, I could give a whole star only for the pictures placed at the beginning of every chapter. They were real pictures of sickly interesting things and I loved them and the idea of placing them there.
Also, very important here: I felt like the book was a weird combination of Sherlock Holmes, Frankenstein and the story of Jack the Ripper that fell in places pretty well. It's like all the things that make my brain go psycho met for coffee, it's amazing.
Audrey Rose Wadsworth is kind of a girlish tomboy, if that makes any sense at all. But this is how she is and she is great that way. She's smart, she's beautiful and she has a deep fascination for the macabre, which is such a wrong thing for a young lady like her. Bullshit. But that's how the society thinks in order to keep her wifey and disciplined. What's there more than knowing how to dress for a proper royal tea party? Oh, yes, only knowing how to stitch the perfect handkerchief, of course (double bullshit).
"I was determined to be both pretty and fierce, as Mother had said I could be. Just because I was interested in a man's job didn't mean I had to give up being girly. Who defined those roles anyhow?"
Audrey Rose hates being told what to do. She feels very rebellious. And I like that about her. A sister can do what a sister wants to do and there's nothing wrong with it. And the smug heartthrob that Thomas Cresswell is sees this and encourages her to go wild. And I'm living for this.
Thomas is another male character I've recently fallen in love with and at this point I just have them coming like that.
He has a huge sexy brain, an equally huge but less sexy ego and a huge and even kind of sexier shamefulness, which me likes. He's also terribly cheeky but gentle at the same time. How can one not add him to the never-ending "book-love-interest" list?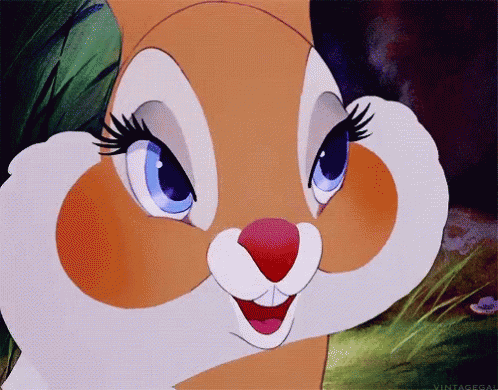 His relationship with Audrey Rose is definitely a slow-burn and I love it, especially because it is sprinkled from time to time with the shameless flirting Thomas inflicts on Audrey Rose and also with a candid type of falling in love from both of them. They're totally precious!
"Why don't you talk to me about what's really troubling you? What emotional dilemma needs sorting out?" He patted his legs. "Sit here and I'll rock you gently until you or I or both fall asleep."
Also, romance and all aside, if you think that you have guessed who's behind all the murdering stuff then there is a high chance that you might be wrong. Just sayin'.
I mean, I was so sure that I knew who the killer is just for me to get rubbed in the face by the fact that I wasn't actually paying attention to the details in order to see the big picture clearly. I haven't guessed the killer and I had all the facts right in front of my eyes.
Kerri Maniscalco really let me feverishly believe I was a smart-ass and then struck me down with my own stupidity. Ugh, that was a genius move against me, actually.
What can I say more? I am super impressed with this first book and I mean it. I didn't think it was going to make me enjoy it so. It even gave me time to analyse other amazing facts hidden in there – like the more or less obvious female empowerment scenes and passages or witnessing a bit of a young girl's anarchy against patriarchy.
"No man has invented a corset for our brains. Let them think they rule the world. It's a queen who sits on that throne."
It really felt like this book's essence. And I loved and appreciate it.
All in all, what a great book it was (for me).
Any thoughts on it you might have, I am here to read them. I'll give this a chance.