SYNOPSIS:
Feyre's survival rests upon her ability to hunt and kill – the forest where she lives is a cold, bleak place in the long winter months. So when she spots a deer in the forest being pursued by a wolf, she cannot resist fighting it for the flesh. But to do so, she must kill the predator and killing something so precious comes at a price …

Dragged to a magical kingdom for the murder of a faerie, Feyre discovers that her captor, his face obscured by a jewelled mask, is hiding far more than his piercing green eyes would suggest. Feyre's presence at the court is closely guarded, and as she begins to learn why, her feelings for him turn from hostility to passion and the faerie lands become an even more dangerous place. Feyre must fight to break an ancient curse, or she will lose him forever.
***
Genre: New Adult Fantasy; Romance
Page count: 419 (Hardcover)
Year of publication: 2015
Rating: ⭐⭐⭐⭐ (4.45/5)
mum: *enters kitchen at 3 am* What the hell are you doing?
me: *with a bowl of ice cream in one hand and ACOTAR in the other* I'm starting another SJM series
mum: Hang on, I have a bottle of vodka here somewhere
*
And if this is not some relatable shit when facing Sarah J. Maas's books then I don't know what to tell you anymore. You puzzle me.
So, there you go – another great universe erected by SJM just in front of our humble eyes. She is building her own fucking multiverse and we are here to witness the power of a goddess at work. I will make three sacrifices for that.
This is, so far, for me, the best Beauty and the Beast reimagination.
In general, I don't know what to think about retellings but this woman could reimagine Gulliver for me (which I truly disliked growing up) and I would be mind-blown.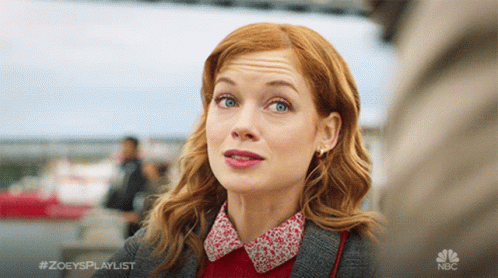 HER EXECUTION STYLE IS THE AIR TO MY LUNGS.
And this one is not even the best of her works.
Here, we have Prythian, separated into the Mortal Lands and the seven Courts ruled by High Fae:
Spring;
Summer;
Autumn;
Winter;
Dawn;
Day;
(and the eternal home of my soul) Night.
"Magic – everything was magic, and it broke my heart."
Mainly, our action is happening at the Spring Court where our main character finds herself in front of a new intriguing life. Or at least as intriguing as a Court of flowery gardens can be.
As I always say about SJM's books, the characters are the ones who make the action. It's like they are the very engine of a plot.
I kind of like Feyre. She definitely has her own personal issues, mainly because she is broken and lonely and desperate to beat her status. She is human and miserable, mainly because her family is horrible.
Her whole family was created to look like the typical fairytale family – an absent coward of a father, an uninterested mother, a sister full of wicked hatred and another one caught up in her own world, sensitive and naïve.
Until her sisters do something worthy of my affection, I ain't changing my mind about them.
Lucien (the Emissary of the Spring Court), I must say, I liked from the very beginning, but he somehow managed to grow on me. There was something likeable about him at first and he only proved that to me more as the action went on.
Tamlin, the High Lord of the Spring Court, on the other hand, seemed a bit stiff the whole book, even though I sometimes appreciated the occasional softness of his heart.
Full-on honesty now – the best thing about this book, the one thing that made it 110% better was Rhysand.
He won for this book a full star from me with all of his domineering prick moves. He played the bad boy role so good that my traitorous heart enjoyed him whole. I might have a problem but oh, what a perfect problem he is.
"His voice was a lover's purr that sent shivers through me, caressing every muscle and bone and nerve."
Rhysand and Feyre certainly have a sort of total chemistry that it seems Feyre doesn't have with Tamlin; not even after they supposedly fell in love with each other. I don't buy that love for more than a second and by the end, when everything seemed to try to make me believe their relationship I was still not convinced.
I recognise fabulous chemistry when I see one and that ain't it. Rhysand, you'd better act up, love, I have expectations. You're more than just a cruel, beautiful ruffian, I know it.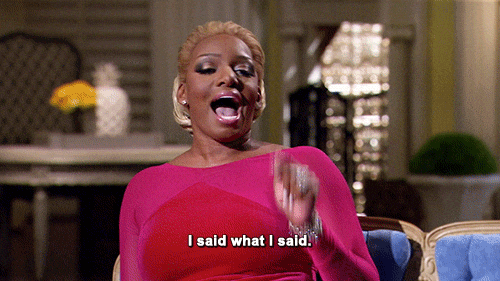 There's a certain cruelty in this book, so very Maas. I sometimes feel like I'm reading the words of a psychopath, but then I remind myself how much I enjoy this cruelty in these books and I temperate myself.
That crazy wretch Amarantha is definitely the embodiment of cold murder and torture in this book and this is visible when it comes to how much her actions affect the other characters' moods and movements. It's terribly interesting though to see how terrified all of them can become when facing her.
But by the end, there was this sliver of hope that lingered. And that broke the evil to pieces.
"This wasn't music to dance to – it was music to worship, music to feel in the gaps of my soul, to bring me to a place where there was no pain."
Even though I think this is not the best of SJM's works, I still believe is so very good that just makes you want to know more. It leaves you craving. And in my humble opinion, that's a bonus factor in books.
All and all, my first step into the ACOTAR universe has been a success. More steps to come. Until I fall in love. Wholly and irrevocably.
This book's mood song match – Fix You by Coldplay