SYNOPSIS:
Naomi Westfield has the perfect fiancé: Nicholas Rose holds doors open for her, remembers her restaurant orders, and comes from the kind of upstanding society family any bride would love to be a part of. They never fight. They're preparing for their lavish wedding that's three months away. And she is miserably and utterly sick of him.
Naomi wants out, but there's a catch: whoever ends the engagement will have to foot the non-refundable wedding bill. When Naomi discovers that Nicholas, too, has been feigning contentment, the two of them go head-to-head in a battle of pranks, sabotage, and all-out emotional warfare.
But with the countdown looming to the wedding that may or may not come to pass, Naomi finds her resolve slipping. Because now that they have nothing to lose, they're finally being themselves–and having fun with the last person they expect: each other.
***
Genre: Romantic Comedy; Adult Fiction; Contemporary Fiction; Chick-lit
Page count: 357 (Paperback), 368 (Kindle Edition)
Year of publication: 2020
Rating: ⭐⭐⭐⭐⭐ (5/5)
Not having any idea what this whole book was about except for the few exciting prompts that the synopsis promised, I dove head-first into it and boy, that was an experience I wasn't expecting.
I mean, yeah, by now I realised that enemies-to-lovers tropes are my jam, but lovers-to-enemies-to-lovers plot with insanely good comedy? Sweet baby Jesus, YES.
Given the fact that this was my fifth rom-com novel of the week I thought I was going to be kind of passive about it but honestly, it was one of the best rom-coms I've ever read and I don't exaggerate when I say that I put it on my "Favourite Books" shelf because I might consider re-reading it someday.
This is how much I enjoy it.
Don't judge me if you haven't read it.
I'm 95% sure it's addictive once you start it. (The other 5% depends on you and your personal mood of the day, don't blame it on me!).
The whole plot felt somehow fresh.
It started when Naomi and Nicholas were at the beginning of their relationship and everything was candy floss and unicorns. You know, the usual "I'm so in love with this perfect and gorgeous person omg I can't believe how lucky I am" shit. Which is cute, but this is how rom-coms usually end, not start with.
The rest of the book until at least the half of it it's what happens after two years of relationship and, whoopsie, an engagement. Finally, I get to see how love dies in a romance book! Thank the divinity.
Naomi hates Nicholas with a passion. With two passions, actually, because she has to deal with his Mummy Dearest too.
Just picture it, Nicholas is Mummy's adult boy, the Perfect SonTM who gets out of his way to please his parents (who are some sort of ungrateful snobs, btw) and he always puts Naomi on second place just because she is not assertive enough to rub it in his face.
At first, I honestly hated both Nicholas and his mother (Deborah, Deb for friends *wink wink*) and I had this vivid image in my head of a perfectly shaped hoof on either of their faces because boy, they deserved a donkey-kick in their mouths. (Nicholas is a dentist so, pun definitely intended).
Nicholas was being a total pig with Naomi and by the time she realised that, the Hurricane Naomi was unleashed. And it felt so damn good. She hated him and she wanted nothing more than make his life a living hell until he, eventually, called the wedding off. But the thing is, two could play this game and so Nicholas launched in this little war of marriage, not letting Naomi have her way.
I honestly loved the comedy in this. I haven't laughed like that in such a long time it felt like aeons. But this book was so witty with words that I couldn't help but crack up every five pages. The banter is just amazing.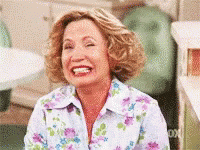 The second half of the book was extremely sweet – it was a journey of discovering lost feelings and learning how to fell in love all over again. It was tender and fun and lovable and nerdy and delicious and it felt like that childhood blanket that you forgot about but when you found it again and held it tight to your chest it brought back all the good times.
I am so happy I picked up this book because it was the best combination of comedy and romance – one of the most balanced novels of this genre that I've ever come across.
To me, this book felt more like an actual film, where I could see perfectly with my mind's eye everything I was reading. To me, it was like that comfortable romantic comedy that one watches over and over again and never gets tired of because it feels somehow safe and true.
I am definitely impressed and I am – for sure – going to re-read this at least once.