SYNOPSIS:
The hotly anticipated sequel to the New York Times and IndieBound bestseller Serpent & Dove—packed with even steamier romance and darker magic—is perfect for fans of Sarah J. Maas.
After narrowly escaping death at the hands of the Dames Blanches, Lou, Reid, Coco, and Ansel are on the run from coven, kingdom, and church—fugitives with nowhere to hide. To elude the scores of witches and throngs of chasseurs at their heels, Lou and Reid need allies. Strong ones. But protection comes at a price, and the group is forced to embark on separate quests to build their forces. As Lou and Reid try to close the widening rift between them, the dastardly Morgane baits them in a lethal game of cat and mouse that threatens to destroy something worth more than any coven.
***
Genre: New Adult Fantasy; Romance
Page count: 544 (Paperback); 528 (Kindle edition)
Year of publication: 2020
Rating: ⭐⭐⭐⭐⭐
Oh wow.
OH WOW.
What the bloody hell was this thing I just read? Because oh wow.
Thank the deity that Shelby Mahurin made a trilogy out of this because if she were to leave the things like that I would've been extra pissed off.
That cliffhanger.
THAT BLOODY CLIFFHANGER!
Blood & Honey started off on a high key and from the very first chapters I was sure that this was going to be the vibe of the entire book. And guess what? It was.
When I thought things were about to calm down a bit BAM! Another heart attack hit me. It felt like I was scared for my own life, like I was the one on the run, constantly hunted down, the bounty being on my own pretty head.
The palpitations I got were real, guys. The things became more complicated by the chapter and the mini-heart attacks incoming were so stressful I had to stop from time to time to calm down. The plot thickens because from now on the amount of secrets that are fogging up the entire plot is about to go into overdrive.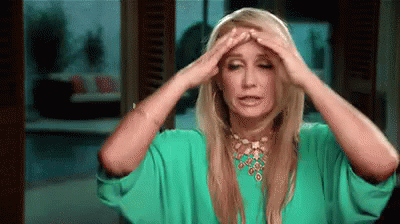 The story gets darker, more rushed, excruciating at some point and everything you have to do is sit there and sweat because that action is heart-pumping. Everything becomes more visual, more terrifying. And even so, the main motif of the whole book seems to be the blindness of one's mind.
"[…] closing your eyes will not make it so the monsters can't see you. It will only make you blind."
Now, those who read the first book – Serpent & Dove – know where things were left off with the characters. Well, none of those characters are the same in this installment and I mean it.
We get to see other faces of the same characters we grew to love in the first book – some of them become better, some – not so much.
Throughout this book, there is something strange happening to Lou, like she is not being herself anymore; she's just a mere puppet, guided by an invisible hand to do things she isn't supposed to do by her own volition otherwise.
She doesn't listen to anyone, she doesn't think before she acts and is too mischievous and reckless for her own good, let alone other characters' safety. Lou's not one to be controlled from the outside at this point.
The thing is, Lou is not the only character that annoyed me to no limits from time to time.
Her hubby, Reid, was right up there with her, teaming up to make me beat them both with a flip-flop.
No kidding. I wish I could've slapped some sense into them both like 80% of the time. Please learn to communicate! Thank you!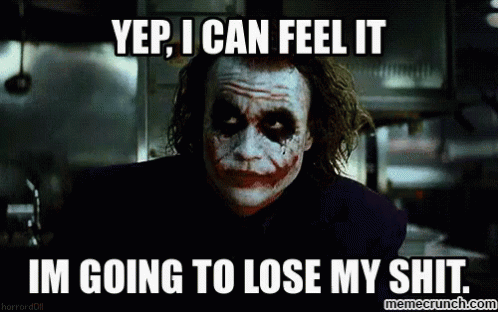 But even so, the two of them still manage to share a beautiful moment of complete understanding and trust. They still remember how it feels to love each other without any pressure and they are now to teach each other how to be there when the time comes. They need to learn how to be a strong team.
Lou needs to learn how to control all of the power and thirst for it that runs through her veins and Reid needs to understand that the world is neither black nor white. And they need each other to balance things out when there is too much to deal with on their own.
"I'd chosen my fate, and I'd done it with my eyes wide open. I'd chosen this life. This love. And with my fingers trembling in hers, with her heart beating alongside mine, I still chose it."
I didn't really like some other characters either though, the ones I used to love so much in the first book (and it wasn't their fault, it was more like because of the environment they found themselves in). Poor Coco was one of those characters.
In this book, she's somehow more passive and too easily annoyable. She doesn't seem like herself either. And the proximity of her own coven doesn't help her cause too much.
There are new characters entering scene that I just felt like I couldn't trust from the beginning. It was (at first) a hunch of mine but then it just became more and more obvious that they are no good. By the end, all my brain can do was like er, yeah, I knew that, I was right, it's good you never trusted that bitch anyway.
But even so, some others really surprised me throughout the reading.
First off, Madame Labelle is not as bad as she seems after she just lets her hair down and allows herself to be herself. Even though she still suffers from a severe cause of stick up her bum.
Second, Beau and I share a birthday!! Oh my god, I giggled at that.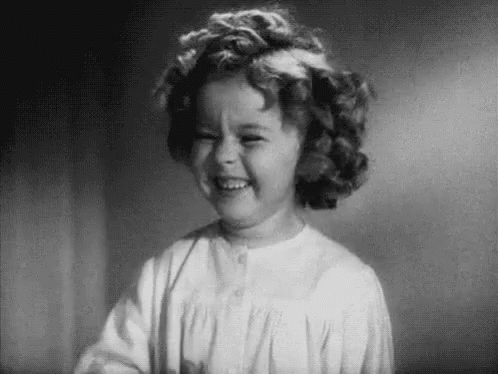 I started loving him more and more after I got to see who he really is. He is a hilarious smart-mouth with a deep love for his mother and sisters and a feeling of loyalty towards his true friends. How can one not love him anyway?
Full-on honesty mode right now, the only character I cared about in this book (like truly cared about) was my pure baby Ansel.
I thought at first that this sweet duckling is going to become more and more important, you know, achieving a nice coming-of-age transformation and all. And oh, I was right, he really became more important. But boy…I didn't want him to be that important.
I mean, I truly wanted to wrap this precious puppy in a blanket and love him forever because everyone was treating him like shit – and he was the purest kind of pure and did not deserve those plebeians' offence.
YOU DON'T TREAT MY BABY WITH SUCH DISRESPECT…without breaking the shit out of my heart.
By the end of this book, everything goes directly to the seventh ring of hell and I'm not even trying to sugar-coat anything right now. It's that bad.
You get exactly what you thought was going to happen and it still hurts. Badly.
You prepare yourself for the worst thinking that nothing is going to hurt you like that anymore – well, just think again.
That ending broke my fucking heart to pieces even though I was sure that this is going to happen. But the thing that makes it even worse is the unfairness of it all.
That bloody ending is so unfair I want to curse it to the wind.
NOT. COOL. BRO.
Little disclaimer here though: that Célie lass is going to have some serious screen time that I could care less about. I never liked her and in this book she just proved everyone that she is the wrong kind of nun. Ugh.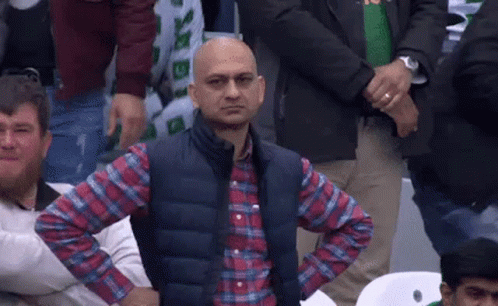 Oh well now. With that being said, this is so, so good, in conclusion. But it is stressful. And it hurts. And by the end it's terribly unfair. And it ends in a cliffhanger!!
But it's such a good book, I definitely recommend it.
Just go ahead and read it. Go for it. Go! It's definitely worth it, in my very humble opinion.
"The world didn't end in a scream. It ended in a gasp. A single, startled exhalation. And then–

Nothing. Nothing but silence."