Hello, hello!
You might've thought I was going to post some other pesonal goal of mine (because, oh well, it's the beginning of the month and all). But guess what – I'm not doing that this month.
I realised that I read waaay more than I plan to read and I also tend to severly neglect the books I'm aiming to read so I see no point in doing that anymore. So for this month's special I have for you…books I can't wait for this month!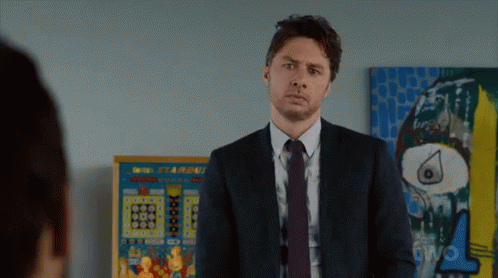 For this, I'm going to bring out to light the books I really, really want to read (because they are on my TBR and they sound awesome). And I'll make it look like a top 5. Hehe.
So with that being said, here they are, top 5 October releases I can't wait to read!
5. In a Holidaze by Christina Lauren (6th of October 2020)
Synopsis:
It's the most wonderful time of the year…but not for Maelyn Jones. She's living with her parents, hates her going-nowhere job, and has just made a romantic error of epic proportions.
But perhaps worst of all, this is the last Christmas Mae will be at her favorite place in the world—the snowy Utah cabin where she and her family have spent every holiday since she was born, along with two other beloved families. Mentally melting down as she drives away from the cabin for the final time, Mae throws out what she thinks is a simple plea to the universe: Please. Show me what will make me happy.
The next thing she knows, tires screech and metal collides, everything goes black. But when Mae gasps awake…she's on an airplane bound for Utah, where she begins the same holiday all over again. With one hilarious disaster after another sending her back to the plane, Mae must figure out how to break free of the strange time loop—and finally get her true love under the mistletoe.
4. Spoiler Alert by Olivia Dade (6th of October 2020)
Synopsis:
Marcus Caster-Rupp has a secret. While the world knows him as Aeneas, the star of the biggest show on TV, Gods of the Gates, he's known to fanfiction readers as Book!AeneasWouldNever, an anonymous and popular poster. Marcus is able to get out his own frustrations with his character through his stories, especially the ones that feature the internet's favorite couple to ship, Aeneas and Lavinia. But if anyone ever found out about his online persona, he'd be fired. Immediately.
April Whittier has secrets of her own. A hardcore Lavinia fan, she's hidden her fanfiction and cosplay hobby from her "real life" for years—but not anymore. When she decides to post her latest Lavinia creation on Twitter, her photo goes viral. Trolls and supporters alike are commenting on her plus-size take, but when Marcus, one half of her OTP, sees her pic and asks her out on a date to spite her critics, she realizes life is really stranger than fanfiction.
Even though their first date is a disaster, Marcus quickly realizes that he wants much more from April than a one-time publicity stunt. And when he discovers she's actually Unapologetic Lavinia Stan, his closest fandom friend, he has one more huge secret to hide from her.
With love and Marcus's career on the line, can the two of them stop hiding once and for all, or will a match made in fandom end up prematurely cancelled?
3. Beyond the Ruby Veil by Mara Fitzgerald (13th of October 2020)
Synopsis:
A dark, queer YA fantasy that's perfect for fans of the Three Dark Crowns series and Wicked Saints. After Emanuela Ragno kills the one person in Occhia who can create water, she must find a way to save her city from dying of thirst.
Emanuela Ragno always gets what she wants. With her daring mind and socialite schemes, she refuses to be the demure young lady everyone wants her to be. In her most ambitious move yet, she's about to marry Alessandro Morandi, her childhood best friend and the heir to the wealthiest house in Occhia. Emanuela doesn't care that she and her groom are both gay, because she doesn't want a love match. She wants power, and through Ale, she'll have it all.
But Emanuela has a secret that could shatter her plans. In the city of Occhia, the only source of water is the watercrea, a mysterious being who uses magic to make water from blood. When their first bruise-like omen appears on their skin, all Occhians must surrender themselves to the watercrea to be drained of life. Everyone throughout history has given themselves up for the greater good. Everyone except Emanuela. She's kept the tiny omen on her hip out of sight for years.
When the watercrea exposes Emanuela during her wedding ceremony and takes her to be sacrificed, Emanuela fights back…and kills her. Now Occhia has no one to make their water and no idea how to get more. In a race against time, Emanuela and Ale must travel through the mysterious, blood-red veil that surrounds their city to uncover the secrets of the watercrea's magic and find a way to save their people-no matter what it takes.
2. Among the Beasts & Briars by Ashley Poston (20th of October 2020)
Synopsis:
Cerys is safe in the kingdom of Aloriya.
Here there are no droughts, disease, or famine, and peace is everlasting. It has been this way for hundreds of years, since the first king made a bargain with the Lady who ruled the forest that borders the kingdom. But as Aloriya prospered, the woods grew dark, cursed, and forbidden. Cerys knows this all too well: when she was young, she barely escaped as the woods killed her friends and her mother. Now Cerys carries a small bit of the curse—the magic—in her blood, a reminder of the day she lost everything. The most danger she faces now, as a gardener's daughter, is the annoying fox who stalks the royal gardens and won't leave her alone.
As a new queen is crowned, however, things long hidden in the woods descend on the kingdom itself. Cerys is forced on the run, her only companions the small fox from the garden, a strange and powerful bear, and the magic in her veins. It's up to her to find the legendary Lady of the Wilds and beg for a way to save her home. But the road is darker and more dangerous than she knows, and as secrets from the past are uncovered amid the teeth and roots of the forest, it's going to take everything she has just to survive.
1. The Invisible Life of Addie LaRue by V.E. Schwab (6th of October 2020)
Synopsis:
When Addie La Rue makes a pact with the devil, she trades her soul for immortality. But there's always a price – the devil takes away her place in the world, cursing her to be forgotten by everyone.
Addie flees her tiny home town in 18th-Century France, beginning a journey that takes her across the world, learning to live a life where no one remembers her and everything she owns is lost and broken. Existing only as a muse for artists throughout history, she learns to fall in love anew every single day.
Her only companion on this journey is her dark devil with hypnotic green eyes, who visits her each year on the anniversary of their deal. Alone in the world, Addie has no choice but to confront him, to understand him, maybe to beat him.
Until one day, in a second hand bookshop in Manhattan, Addie meets someone who remembers her. Suddenly thrust back into a real, normal life, Addie realises she can't escape her fate forever.
How many of those picks are you waiting for? What are you waiting for this October? Let me know!