*sees the title* Oh
*reads the content* Ohh
*realises someone actually nominated me* OHHHH
Wow guys…just wow. I wasn't expecting that!
I would love to thank both Alex @ The Scribe Owl and Linda @ dusts of magic for the nominations – thank you so much guys, you rock!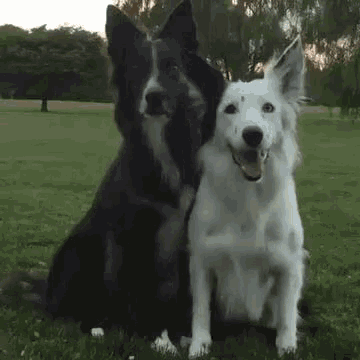 Okay now. So, the principle of this is pretty simple: the Sunshine Blogger Award goes to the most positive, inspirational, and enthusiastic bloggers while spreading sunshine – that simple! Easy peasy and all that.
How does this pretty thingy work?
Thank the blogger(s) who nominated you in a blog post and link back to their blog.
Answer the 11 questions sent by the person who nominated you.
Nominate 11 new blogs to receive the award and write them 11 new questions.
List the rules and display the Sunshine Blogger Award logo in your post and/or on your blog.
Okay now let's see…
Trial 1…Answer the questions!
If you could live anywhere (kingdoms and places inside books) where would it be?
Velaris – the eternal home of my heart ✨ Sarah J. Maas made that place too special, too beautiful, too surreal.
Give 10 reasons why you like blogging
Oh, 10 reasons, wow. I am actually sweating now.
Okay, let's see…
I love having my own tiny space where I can write my overcrowded thoughts and people can read them and see if they agree or disagree with me.
I love it when I can connect with people, because books and blogs can really bring people together.
I love it when someone finds my blog by accident and tells me "I found your blog by accident and I love what you have on here!"
I love to read other people's thoughts and opinions, I like to see the photos they take for their book covers, their blog themes, their choice of colour and words.
I love doing myself all of the above (especially taking photos of my books – they are my muses, my stars, my masterpieces 🤩).
I love babbling. SO MUCH (in case you haven't noticed).
I love the general idea of blogging – it's a form of art, after all.
Blogging develops your creativity and also your writing skills, it pushes you to learn things and acknowlegde points of view you simply ignored until then.
I love thinking of people smiling for themselves when they are reading some of my snarky comments in reviews (oh, stop smiling now, you're making me blush!).
Moments like this – this award – that makes you feel special, appreciated.
Tell us a fact that nobody would think of
Butterflies drink turtles' tears…let that sink.
Where are you from?
A pretty, pretty country called Romania (trust me, it's pretty and if it weren't populated, it would've been even prettier 😁)
*ghost of a joke passing by*
Which movie do you like that was a book?
Of course and very natural…Harry Potter (I'm a simple girl with simple tastes).
What book do you think deserves to be world-wide famous (like Harry Potter)?
As famous as Harry Potter so we would have a whole theme park and a whole world studio and all that? Anything Sarah J. Maas tbh…
But, honestly? I don't want any of my absolute favourite books to be worldwide famous in the style of Harry Potter – that was a one-time wonder on this planet. I don't want anything to mar the love I have for those amazing books with over-talking, over-marketing, over-critisizing…I just want them to remain beautiful and chaste in my heart as the first time I fell in love with them.
Okay I'm babbling again…Moving on…
Who are the most romantic couple in a book you like?
Rhysand and Feyre from ACOTAR, I cannot get over them…
Which book turned out to have the most unexpected ending?
Okay so the last book that made me go WAIT, WAIT?? HOLD THE EFF ON! was definitely The Silvered Serpents by Roshani Chokshi. Or Blood & Honey by Shelby Mahurin. Both were jaw-dropping.
Which house are you in (Harry Potter) and do you like it?
You don't ask a proud Gryffindor if they like their house, do you? 😜
Which book has the most annoying character?
Honestly, almost all of the characters from Children of Virtue and Vengeance by Tomi Adeyemi pissed me off, but I also nominate in this category Liya from The Trouble with Hating You and Jaya from Of Courses and Kisses…
Why is reading so special to you?
Full-on honesty mode – I didn't like to read until I was 13…But I haven't discovered the beauty of fantasy worlds until I was…*mumbles the words 'in my first year of Uni'*
Yeah, that's right.
Only in the first year of Uni I realised that books are special and reading became a special thing for me because it helped me escape. It helped me cope with things. It helped me keep my mind sane. It helped me calm down. It gave me the wings I had no idea I could ever be given.
So this is why reading became special to me.
Trial 2…Nominate!
I nominate….*drums in the background, lights going wild in the room*…
Trial 3…Ask your (tricky) questions!
Are you ready for your side of questions, my beauties? Here they come!
Have you every read a quote so beautiful that your eyes started watering? If yes, which was it?
There is no such thing as a 'favourite book' for a bookworm so I'm asking you now – which might be the books that would enter your top 10 all-time favourites?
Do you have books that remind you of songs or songs that remind you of books? If so, can you give 1 or 3 examples?
There is a life and death matter here – some psycho holds a gun to your favourite stuffed animal's head and asks you which villain's life would you be willing to save in order to save your precious stuffed animal from certain death: Dolores Umbridge (Harry Potter) or Ramsey Bolton (Game of Thrones)?
How does reading make you feel?
What is your wildest bookish fantasy?
If you were to swap lives for a week with one character (books or movies), who would you choose?
What if the literary gods gave you the power to change one thing about any character in any of your favourite books, would you use that power? If yes, on who and how?
Okay, you're smart, you read, we got it, but now tell us – what is the smatest thing a book has ever taught you?
Have you ever read a book (by an author with a nationality other than yours) set in your native country or depicting your culture and hated it?
Be honest, on a scale from 1 to infinite (plus or minus, it doesn't matter) how much have my questions annoyed you? 😜
Once again beautiful people, thank you so much for the nomination, my heart is exploding in rainbows and unicorns!