SYNOPSIS:
A laugh-out-loud romantic comedy debut about first impressions, second chances, and finding the love of your life in the most unexpected way.
Liya Thakkar is a successful biochemical engineer, takeout enthusiast, and happily single woman. The moment she realizes her parents' latest dinner party is a setup with the man they want her to marry, she's out the back door in a flash. Imagine her surprise when the same guy shows up at her office a week later — the new lawyer hired to save her struggling company. What's not surprising: he's not too thrilled to see her either after that humiliating fiasco.
Jay Shah looks good on paper…and off. Especially if you like that whole gorgeous, charming lawyer-in-a-good-suit thing. He's also arrogant and infuriating. As their witty office banter turns into late night chats, Liya starts to think he might be the one man who truly accepts her. But falling for each other means exposing their painful pasts. Will Liya keep running, or will she finally give love a real chance?
***
Genre: Contemporary Romance; Rom-Com; Adult Fiction
Page count: 352 (Kindle Edition)
Year of publication: 2020
Rating: ⭐⭐⭐
This was definitely spicy by default, but it still had some issues that I just couldn't get past.
I enjoyed the story itself, but I am about to say what I truly thought of The Trouble with Hating You.
First of all, by now I think it is pretty obvious that my favourite kind of trope is the hate-to-love one. There's no doubt, hands down the best trope. So of course I was excited about this (it has the word hate in the title, I am fascinated by that word).
But this hate was a bit unnecessary. And the love felt a little tiny bit off.
The main problem here I think was with Liya. I honestly didn't like her as a character even though she wasn't completely repulsive. There was something about her way of carrying herself that threw me off.
She was too explosive and reckless. She was too selfish sometimes and she always made suppositions about things and people without fully processing everything happening around her. I really liked the fact that she was standing on her own two feet as an independent woman and a pretty successful one too, but from time to time she just threw all her riches in other people's faces, which isn't all right. That's not a real flex. (The real flex is not to tell everyone that you have those red bottoms, but to subtly show them when you are crossing one leg over the other while sitting on your plush throne in your CEO office. Or when you cross your ankles on the big-ass desk in said CEO office because you don't give a fuck, you own the shit).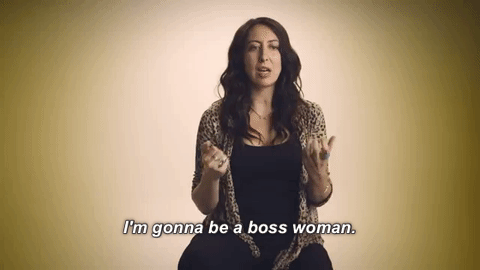 I also had a bit of a problem with Jay. He is definitely a sweet man, but he is too stubborn for his own good. And I don't mean Aries kind of stubborn, but Taurus kind of stubborn, if you know what I mean.
His love for Liya was a bit off at parts and sometimes it felt like he didn't know exactly what he wanted.
Even so, I admire his loyalty to Liya and the fact that he is willing to shut down every horrible rumour about her just to stand up for her, to stick by her side. This is a beautiful and admirable trait in a person and in this book it felt just true and right for Jay to be this way.
Now, on a more serious note, this book tries to talk about some heavy, important stuff.
It talks about how some cultures are still anchored in the past, living by the rules set hundreds of years before real, healthy mentality even existed. It talks about how women are supposed to aspire to marriage above everything else, but it also talks about how important it is for men to have a good wife too. It talks about different kinds of abuse. It talks about people not listening to other people. It talks about the importance of sacrifice. It talks about trust. It talks about freedom.
All of those things are there, believe me. But I wish they could have been better outlined. I wanted to experience the grief and the joy of every single major topic that was trying to be explored, but I think it wasn't enough emphasis on it.
To me, it is not important to just name those issues. If there were one single issue explored in this book but it was so thorough that it made me believe in its authenticity then hell, that would've been more than enough.
Give importance to the matter if you want to signal something. This is what makes the issue real. This is what it makes it able to be abolished.
Make the characters real enough to struggle with those issues. Make them cry or make them shrug, but give them the ultimate power to believe that they can look their trouble in the eye and annihilate it.
I truly enjoyed the book, it was good enough, but I definitely wanted more from it because I know there could be more of it.
All in all, I do think it is a nice and quick read so it definitely didn't waste my time. Which is great.
The Trouble with Hating You did, let's say, all right.