Okay so here I am, back with another little game!
This great person Linda @ dust of magic just provoked me to a Never Have I Ever game and I honestly can't refuse that! hehe
Everyone seeing this, check out Linda's blog, she worked on it hard and it looks amazing!
Thanks for the tag, Linda! ❤
Also, a shout-out to Madame Writer who is the mastermind behind this game-challenge!
Rules
Link back to original creator.
Link back to the person who tagged you or the blog where you first saw this tag.
Answer all prompts.
Add one more prompt of your own.
Tag at least 5 people.
Don't lie.
Have fun!
Okay, let's do it!
Never have I ever… READ A LATER BOOK IN A SERIES BEFORE READING THE FIRST BOOK
Definitely no. I am always in desperate need for details and answers when I get into a book/series and I honestly feel guilty when I skip chapters, let alone books 😅
Never have I ever… BURNED A BOOK
Ah.
As chaotically evil as this pagan ritual of book-burning might be, I did take part in one.
Haven't actively burned a book, but I watched several burn in a pile. *oops*
Never have I ever… READ A BOOK I KNEW I WOULD HATE
Oh yes, but only because they were school mandatory…and everything school mandatory was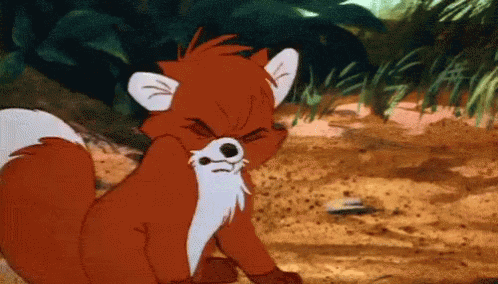 (I guess no one wants the links from classic mandatory Romanian literature so I won't bother…)
Never have I ever… WROTE A FANFICTION ABOUT MY FAVOURITE BOOKS
Pffft…
…of course I have.
Writing my own imaginary stories (even though they are total bullcrap) relaxes me and rids me of the puppy-like excited energy I accumulated while reading about a great world with fabulous characters.
I actually might work on something like that right now, in the very secret of my well-hidden Word document on my laptop, but hmm, who can tell for sure? 🤔
Never have I ever… HATED A BOOK BY AN AUTHOR I LOVE
So far, my feelings towards my favourite authors are still all rainbows and unicorns.
¯\_(ツ)_/¯
Never have I ever… GONE INTO A BOOKSTORE TO BUY ONE BOOK AND COME OUT WITH MANY MORE
God, who do you think I am? All the damn time.
I honestly bought more books recently online and last time I went for one and got three (the new edition of A Court of Wings and Ruin by Sarah J. Maas, The Night Circus by Erin Morgenstern and Circe by Madeline Miller)…so I guess I have a problem.
Never have I ever… READ THE ENDING OF A BOOK BEFORE READING THE BEGINNING
Yes, when I was little and the books were boring 😁
…it does count as reading the book, you know?
Never have I ever… READ 1 BOOK WITHOUT THE DUST COVER
I always remove the dust cover if the book in cause has one because I tend to carry the books with me everywhere I go (and my backpacks are generally not the largest in their field of action tbh) so I don't want to crumple the dust cover and then live with the fact that my book's protection against the world and evil eyes is ruined. So I just take that off, try to read the book as cleanly and decently as I can and then put the dust cover back on and bam! They look as good as new.
Never have I ever… SKIM READ NEARLY HALF A BOOK
Ugh I do that when I get bored and I want it to end faster. Like okay, I can scan the pages with my eyes and have a general idea, please don't kill me with the details ugh.
Never have I ever… PRETENDED TO HAVE READ A BOOK THAT I HAVEN'T.
Nope. I haven't read many books I was supposed to read by now (you know, by social standards and all that shite) and I am never ashamed to admit my ignorance regarding those books 'read by absolutely everyone'.
Never have I ever… SAW THE MOVIE BEFORE THE BOOK
I did (with quite a few I think), but the very first example that pops into my mind right now is the first movie from The Mortal Instruments (I have managed to read the first book this year so yay hypocrisy!).
Never have I ever… GOT A BOOK SIGNED FROM YOUR FAVOURITE AUTHOR
Ugh I wish…
But if my literature teacher from high school who wrote a poetry book and signed it for me counts, then oh yay I have a signed book by an obscure contemporary poet from my obscure country on my bookshelf! (I love the woman and she writes really good, don't get the wrong impression).
Now, my question?
Never have I ever… DOG-EARED A BOOK THAT WASN'T MINE
I am exorcising people who do that.
In my mind. Of course.
I'm the type of person wHo binds back together the over-read books from the library, what kind of monster would I be to dog-ear pretty books?
Now, my tags?
Have fun!