Synopsis:
NEW YORK TIMES BESTSELLER • An isolated mansion. A chillingly charismatic aristocrat. And a brave socialite drawn to expose their treacherous secrets
After receiving a frantic letter from her newlywed cousin begging for someone to save her from a mysterious doom, Noemí Taboada heads to High Place, a distant house in the Mexican countryside. She's not sure what she will find – her cousin's husband, a handsome Englishman, is a stranger, and Noemí knows little about the region.
Noemí is also an unlikely rescuer: She's a glamorous debutante, and her chic gowns and perfect red lipstick are more suited for cocktail parties than amateur sleuthing. But she's also tough and smart, with an indomitable will, and she is not afraid: not of her cousin's new husband, who is both menacing and alluring; not of his father, the ancient patriarch who seems to be fascinated by Noemí; and not even of the house itself, which begins to invade Noemi's dreams with visions of blood and doom.
Her only ally in this inhospitable abode is the family's youngest son. Shy and gentle, he seems to want to help Noemí but might also be hiding dark knowledge of his family's past. For there are many secrets behind the walls of High Place. The family's once colossal wealth and faded mining empire kept them from prying eyes, but as Noemí digs deeper she unearths stories of violence and madness.
And Noemí, mesmerized by the terrifying yet seductive world of High Place, may soon find it impossible to ever leave this enigmatic house behind.
***
Genre: Horror; Historical Fiction; Adult Fiction; Mystery-Thriller; Gothic
Page count: 304 (Kindle Edition); 301 (Hardcover)
Year of publication: 2020
Rating: ⭐⭐⭐⭐⭐ (4.75/5)
Uh.
Wow. I wasn't expecting this to go in that direction.
Colour me impressed.
Mexican Gothic is the second book I read by Silvia Moreno-Garcia (the other one being Gods of Jade and Shadow). All I can say is that even though I liked that book too, this one was so much better.
It's. So. Good.
And I mean it.
Yes, it started slow. Very slow. Bordering-painful slow. I didn't actually think that I was going to enjoy it this much after that beginning but after a while the action started to pick up a bit of speed to a crazy rate and the creepiness that I was promised popped out just as it should. And I loved that with my whole black soul.
It turned out to be intelligent and supernatural and I honestly appreciate it even more, thinking of it in retrospective.
"They said, in dusty little towns around the country, that witches could turn into balls of fire and fly through the air."
The title of the book is in perfect harmony with the constructed world and atmosphere, containing the essence of the book and the approached theme.
There are several symbols scattered around the book – the leitmotif being the snake biting its own tail and its hidden meaning.
Psychological and parapsychological elements are also in a fair amount exposed along the plotline as well as elements and ideas of anthropological, botanical and mystical matter; Freudian theories too. So, mainly, twisted beliefs and actions (because let's be real, Freud wasn't entirely right in the head).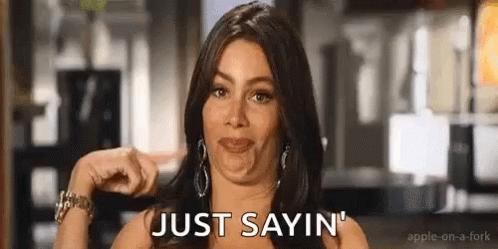 I had a hard time dealing with the characters, but I do believe that this was the whole idea of it.
The main character, Noemí, was at first the little spoiled brat, daddy's little wild girl who got away with everything and I thought I wasn't going to enjoy this. But slowly she changed and I somehow realised that she wasn't that bad after all.
I, however, couldn't deal with the Doyle family. Each and every one of them was stepping on my sensitive nerves because they were terribly obnoxious and I felt like throwing up every single time one of them was taking in a breath and then they let it out. Couldn't they hold that in there until they turned blue?
I do get that this was their point, but ugh.
Collectively, they had superiority complexes, god complexes, racist ideals and twisted rules to follow, disgusting – perfect eradication material. They awoke in me a feeling of deep hatred that I haven't felt in a while. And they deserved every bit of it.
All of them – except one: Francis.
He was so obviously put there to suffer. And he accepted his fate. And that, in my opinion, was so sad and unfair. He was such a gentle heart, awkward and passionate about things like mushrooms and plants. He was unusual, uncomfortable, but all he ever needed was a bit of love and appreciation. A bit of freedom.
Francis reminded me of a Tim Burton character. That's the impression he had on me. I could be wrong, but who cares? The portrait is already in my head.
After page 200 (with a great deal of approximation on my part) everything turns into a bleeding mess. One character in particular starts even having serious daddy fantasies – which, pardon me, is disturbing.
Everything gets sicker and sicker by the page, everything rushed and heart-pounding murderous. Nothing is normal anymore, nothing is easy to deal anymore, nothing and no one is sane anymore. It actually gave me some slight The Shining vibes, but maybe that was just me, who knows?
All in all, that was a very interesting book to experience – the ending was indeed on fast-forward at some point, but then the action hit the breaks and at the very ending, there was a somehow happy ending that I was – purely honest – waiting for.
For real now, don't you love it when there's a happy ending after a slightly traumatic experience?