SYNOPSIS:
From the author of the Love at First Like and Playing with Matches, an electrifying rom-com set in the high stakes world of competitive gymnastics, full of Hannah Orenstein's signature "charm, whimsy, and giddy romantic tension" (BuzzFeed).
The past seven years have been hard on Avery Abrams: After training her entire life to make the Olympic gymnastics team, a disastrous performance ended her athletic career for good. Her best friend and teammate, Jasmine, went on to become an Olympic champion, then committed the ultimate betrayal by marrying their emotionally abusive coach, Dimitri.
Now, reeling from a breakup with her football star boyfriend, Avery returns to her Massachusetts hometown, where new coach Ryan asks her to help him train a promising young gymnast with Olympic aspirations. Despite her misgivings and worries about the memories it will evoke, Avery agrees. Back in the gym, she's surprised to find sparks flying with Ryan. But when a shocking scandal in the gymnastics world breaks, it has shattering effects not only for the sport but also for Avery and her old friend Jasmine.
Perfect for fans of Emily Giffin and Jasmine Guillory, Head Over Heels proves that no one "writes about modern relationships with more humor or insight than Hannah Orenstein" (Dana Schwartz, author of Choose Your Own Disaster).
***
Genre: Contemporary Romance; Adult Fiction; Chick-Lit; Sports
Page count: 336 (Paperback); 320 (Kindle Edition)
Year of publication: 2020
Rating: ⭐⭐⭐⭐ (4.35/5)
WARNING! HUGE RANT AHEAD!
Hear me out, I love gymnastics too damn much and this was actually really good and even though I want to give it more stars, I think my rating is fair this way.
But inside my heart, I gave it 5 stars 😉
Okay now.
Moving on.
I cannot express how happy this synopsis made me when I first discovered this book.
I am a huge gymnastics fan, I've been in love with this sport for ages already and I am honestly bordering obsession when it comes to gymnastics competitions (or gymnastics in general).
And when I saw that this is a romance featuring my favourite sport in the world I had to have a serious talk with myself and prepare for absolutely everything I had to encounter.
You know when you have a huge obsession and you just start fantasising and bring your hopes so high up that you can't reach them anymore? Yeah, me too. That's why I had to pace myself.
To be honest, Head Over Heels did not disappoint me in any way. It was actually one of the few books for which I had high hopes without knowing what's exactly going to happen and it did not let me down. Like, I lived up to my own pre-programmed hype.
This went exactly the way I thought it would. I predicted the majority of the main events here and (yay me!) I was right. I liked that.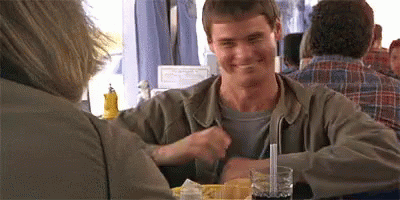 Hannah Orenstein gives us insights in this book. Insights from a world that doesn't interest anybody in general – only once every four years.
The gymnastics world is a tough and fascinating world. It is cruel and hard and lonely and maybe a bit sad. But in order to be part of this world, you have to have an unconditional love for the sport that is to became your worst torturer and your dearest friend. You have to commit 100% to this life. You have to give up on everything but yourself in order to achieve the impossible and touch perfection.
But what happens when you sell your soul for those five minutes of eternal glory that is never going to happen anymore? You become nothing.
This is the story of Avery Abrams, the ultimate fallen star.
This sport is tough. You only got one chance to make it.
Yeah, sure, sports fans might say that it isn't true, this is the case of every sport and so. But I want to say that yes, it might be right, but in gymnastics (because that's what we're talking about here) there is about one chance. This one for a lifetime.
Avery missed her chance and this made her spin in an endless spiral for seven long years. Until her chance finally came back – this time under a different circumstance (wearing a mask, it was in disguise): Ryan and his coaching offer for a future star of gymnastics.
I loved the gymnastics talk in this. The lingo made me so incredibly happy that I actually went to check out the new Code of Points because I wanted to brush up and upgrade my old perfect imaginary routines. Yeah, I know, I told you – o b s e s s e d. But in my defence, those routines are the shit in my head. Trust me on this, the gymnastics language is strong in this one, but it is actually educational because it hits you with facts from time to time. It isn't a bad thing to know a thing or two about this great sport (even though it is a bit complicated sometimes even for us, the ancient gym fans. This sport rocks though).
What I really loved about this was the mental health awareness that seemed to be the centre of the entire plot.
Mental health is truly important in sports in general (and not only, but let's focus on that right now) and sometimes, the athletes do not know how to cope with their own emotions. Abuse in sports is nothing new and, sadly, it is still largely practiced. And I mean every kind of abuse – verbal (calling names), physical (physical punishments), sexual (harassment, molestation). As I previously said about a thousand times already, gymnastics is a tough sport. A gymnast must be in control over every single mini-muscle of their own body in order to perform the skills required to defy gravity and life. But a strong gymnast knows that aside from the strong body they have, they need to have a strong mind. Brain freezes and panic attacks are definitely common problems a gymnast might face. It happens to the most talented ones, the most decorated ones, the ones that have spent years already in the competition halls or just stepped inside a competition arena for the first time in their lives. Top that with the extreme push they have to give their bodies and an abusive, unhealthy coaching regime, add a tad of any sort of other harassment and there you go – someone has been fucked up for their next two lives.
This book screams TAKE CARE OF YOURSELF. It is important to take care of yourself in an environment that may constantly cause you harm. Find the good in everything you're doing and if there is no good there then you need to change that. Put yourself first and take care. You only live in this body once.
Another important thing here is the importance of the relationships you have with the people around you. It is important to surround yourself with people that love you unconditionally and support your every move without questioning you. The people around you affect you directly so why bother surround yourself with toxic and selfish asswipes when you could just opt for the beautiful love others who are not afraid to show to you could give you?
Sure, I might have loved to see more of Avery and Ryan. I think they were absolutely perfect for each other – they are sweet, cute and dorky together and every time they had a bit of time to talk, they were on the same page. They made me smile with their cuteness. Avery is still a simple, broken girl and Ryan is an adorable and selfless dork and they match like gloves. I would've also loved to see more interactions between Avery and her parents, even though I totally understand the need to escape their obsessive protection from time to time. One should always give back to their parents the love they received but also, it is important to have your independence as a grown-up person, especially when you think you are a failure (oops).
Additional points for Avery's friendships though. She didn't have many friends (actually, she had none), but when she did manage to make some, they were keepers. I loved the way they helped each other out and supported each other and that they were genuinely there for each other. Good and trustworthy friendships should be hyped and I mean it.
After reading it from cover to cover, I realised that this book was the perfect analogy for the life of a gymnast – the sport itself occupies let's say 85% of your entire life. What is outside gymnastics is what remains of you as a being – not much socialising, not much relationship talk, too little normal friendships. But still, one wants all of them to be there and happen.
Head Over Heels sums up pretty well the life some chose to have to live. And I think this book is a perfect metaphor.