SYNOPSIS:
Feyre has returned to the Spring Court, determined to gather information on Tamlin's manoeuvrings and the invading king threatening to bring Prythian to its knees. But to do so she must play a deadly game of deceit – and one slip may spell doom not only for Feyre, but for her world as well.
As war bears down upon them all, Feyre must decide who to trust amongst the dazzling and lethal High Lords – and hunt for allies in unexpected places.
In this thrilling third book in the #1 New York Times bestselling series from Sarah J. Maas, the earth will be painted red as mighty armies grapple for power over the one thing that could destroy them all.
***
Genre: New Adult; Fantasy; Romance
Page count: 699 (Paperback)
Year of publication: 2017
Rating: ⭐⭐⭐⭐⭐
"I would not have known what it is to truly hope, even when the world tells you to despair."
Somehow, this book turned out to be very Sarah J. Maas-ish in a way that did not surprise me, but still made me terribly emotional. It wasn't the ACOMAF-emotion, it wasn't the EoS-emotion, it wasn't the KoA-emotion, it wasn't the HoEaB-emotion.
This book has had its own emotion, I swear. It was tough, but somehow it was milder than the others previously named.
Except for what happened on page 666.
I cannot forgive that.
I almost had both a heart attack and a stroke at the same time. And I am still not over it and I still feel like SJM pulling shit like this on me is exactly why I might need therapy.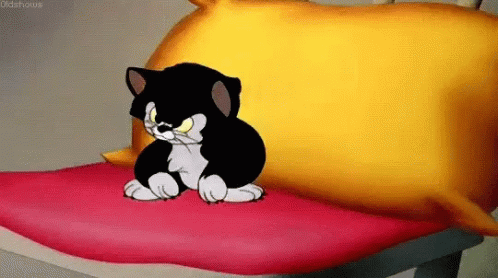 After the pure emotion of the previous book in the series, A Court of Wings and Ruin shows the final battle and all its raw and powerful emotions and actions. The dirty and the bad and the ugly – there are all of them there.
This battle though is also freedom. No one is above scheming anymore. One must do everything they have in power to win, because the cause is holy. There are sacrifices that must be made and plans that must be developed.
This battle is also about unity and the book shows us how important this is. When there is a common goal at stake, then pride must be left outside when entering the war-tent. And true masters of war know that. Everyone must work together because victory is in the numbers.
Aside from the compelling emotions that charge a book deeply powered by the promise of war, there is another facet of the plot.
The characters discover alter-egos, personalities that they did not know they had. Or they knew and they tried to reprimand them as hard as possible. Everyone has to overcome their own selves and that is a battle too.
"It's a rare person to face who they truly are and not run from it – not be broken by it."
Every character has their own secret that springs out with the tiniest occasion it gets to have. We see different angles of Cassian and Azriel, of Mor and Amren, of Nesta and Elain, of Tamlin and Lucien. They all fight two battles – of freedom and of self.
Rhys and Feyre get to discover and unravel themselves too, but where Feyre finds her vengeful self, her strong and determined essence of a ruler, Rhysand shows us his vulnerable, soft side. The side that determined him to sacrifice himself to keep the ones he loved free.
In this book, Rhysand is his ultimate selfless self. And honestly, nothing in this world would make me not love this hell of male.
Sarah hit the jackpot with this gem, I'm telling you.
If I had to get through absolutely every single emotion this book gave me then I'll need something stronger than infused water to keep me going, a big cone of chocolate ice cream and probably a re-read of the whole ACOTAR series just to be sure I get everything right.
I love how cunning and ruthless does SJM get when writing her books and even though sometimes there is no need for something like this, ACOWAR had to benefit from that. How else could such a mesmerising story end but in tears of frustration and raw feelings, I'm asking you?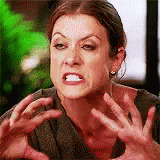 I honestly fell so hard for this series it became one of the things I think I'll love in my life for ever and ever. Glad I could read it and right now, writing this sorry of a review, I am considering so hard re-reading all of the books because damn, this helps my mental health in so many weird ways I can't even seem to understand it myself.
If you haven't read the beauty of the ACOTAR series, please just go for it. Your life will be complete and you'll probably thank me later 😉
"Maybe one day, when the earth had grown old and died, when the stars had vanished, too…maybe then, we would return to this place."