SYNOPSIS:
A super-powered collision of extraordinary minds and vengeful intentions—#1 New York Times bestselling author V. E. Schwab returns with the thrilling follow-up to Vicious.
Magneto and Professor X. Superman and Lex Luthor. Victor Vale and Eli Ever. Sydney and Serena Clarke. Great partnerships, now soured on the vine.
But Marcella Riggins needs no one. Flush from her brush with death, she's finally gained the control she's always sought—and will use her new-found power to bring the city of Merit to its knees. She'll do whatever it takes, collecting her own sidekicks, and leveraging the two most infamous EOs, Victor Vale and Eli Ever, against each other.With Marcella's rise, new enmities create opportunity–and the stage of Merit City will once again be set for a final, terrible reckoning.
***
Genre: Fantasy; Science Fiction
Page count: 575 (Paperback); 336 (Kindle Edition)
Year of publication: 2018
Rating: ⭐⭐⭐⭐⭐
"You're not blessed, or divine, or burdened. You're a science experiment."
When I didn't think V.E. could become more mind-blowing, newsflash, she does.
With this.
I mean omg.
Vicious? Fucking loved it. Vengeful? Fucking masterpiece.
The story somehow manages to become even darker, the action even more precipitated, too much detail but still enough to make the story real. The plot is even more complicated because there are many new characters entering scene, each and every one of them with their own personality and intense power so, again, V.E.'s mind scares the chickenshit out of me sometimes, but most of the time I think that's just pure evil genius.
Because there are other characters making up the action, there is also a certain change of pace when it comes to the fluidity of the story itself.
Still, there are huge time lapses, from five years in the past, to three weeks in the past, to fourteen years in the past and so on. To that, add the life story of a few new characters and there you go, a nice vegetable soup for all of us to enjoy.
This is a book ruled by the thirst for power and revenge and by some sort of desperate search for something that might look like hope, but too twisted to be it.
Each of the important characters of the book has a certain level of need – one might need hope, another might need recognition, another might need love, another reassurance. It is very interesting to see how each and every desire affects the personality of the characters and turns them to the darker side of their mind.
"I don't want to survive. I want to thrive."
I loved the fact that all of the characters (new and old) have their own things going on but somehow, everything they do ends up interconnected so it just becomes a big, messy mess. It honestly amazes me how ruthless and brutal are the lives of the characters. Their background and upbringing, their own experiences make up the whole road full of decisions they made for themselves in order to become the actors who stay now in front of us and act.
There are so many interesting ExtraOrdinaries in this installment, with such fascinating powers that at some point you might stop reading and start wondering which power is cooler and which one would you want for yourself if you were to have one. (Confession: my ultimate power would definitely be mind control, I'm too twisted not to want that). One thing I noticed is that the whole vibe of this installment, besides the dark mood going on, is definitely the evil sexy one. This book is evil sexy and I mean it – from the mere presence of Victor Vale to Marcella and Marcus's hot relationship.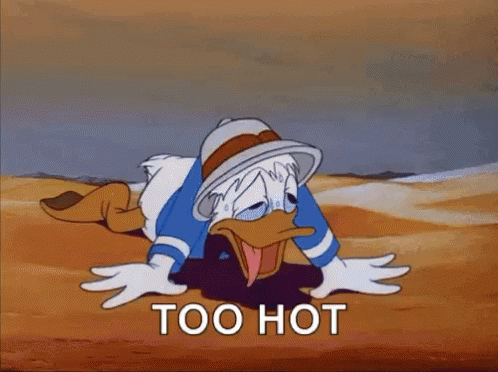 Marcella Riggins née Morgan is the character I felt attracted to the most – she is gorgeous, smart, powerful, ruthless and fearless and she's damn sassy and dramatic. She proves that no matter what your genre is, the power calls to those who want it true. No man can stand straight in from of Marcella, because she knows how to bring them down.
I bloody loved her, even though she was supposed to be the bad guy of the book. Some of my favourite scenes of the book are actually hers because – she is a bloody queen of dramatics and I was living for her shows.
"Men look at anyone with power and see only a threat, an obstacle in their path. They never have the sense to see power for what it really is."

"And what is that?" asked June.

"Potential."
I also liked June and I strongly believe that we are going to see more of her in the next Villains book, because she felt too important to be left behind and also we don't know much about her, even though there is definitely a lot behind her thousand masks.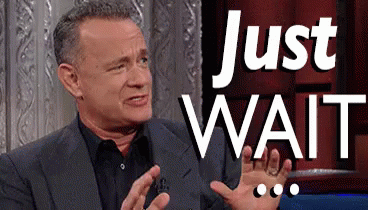 I wanted more Victor. That is for sure. My favourite oh-not-so-evil-though villain needed more action. I wanted to see his struggle and to witness his mind at work. Because to me, Victor Vale could sit and watch paint dry in a dark room and I'd be fascinated by the sight. No kidding.
Something that I didn't think possible though is that somehow I started liking Eli in this book. There was this other dimension of him that I craved to find out and now that I have, he actually makes a lot of sense. And I wanted more of him and Victor to happen. I loved their crazy dynamics in the first book and I didn't want that to end so fast. (Confession #2: I think I actually ship them together).
I'm super impressed with this sequel from the Villains series. It was darker, more complex and deeper than the first book, the whole atmosphere shifting slightly in Schwab's characteristic way. I truly can say that I fell in love with evil souls and I'm not ashamed to admit that right here and right now. My own evil soul is happy with that so I'm at piece.
"The life I had is gone. There's no getting it back. I'd rather make a new one. A better one. One where I don't have to pretend to be weak to survive."