SYNOPSIS:
Can two strangers down on their luck discover the flavour of love?
Rosalie Underwood is a broke, recently divorced single mother. After she's forced to return to her hometown St. Aster, Louisiana, she lands a waitressing job at Ady's Creole Café. Life's not done giving her lemons just yet, though. Ady's Creole Café is on the brink of going out of business. If Rosalie hopes to recover from her disastrous marriage and keep her job, she must figure out a way to save the restaurant. But the only question is how?
When Nicholas Fontaine hires Rosalie Underwood, he doesn't expect his newest waitress to stir the pot. He was hoping to keep up the charade he's created since his mother's passing. Soon he realizes that Rosalie refuses to let Ady's fail. She cooks up a plan to salvage the business—including the part where she enters the restaurant in a food competition to generate town-wide buzz.
There's no time for butting heads. The clock is ticking and the business is tanking. Nick's stuck teaching Rosalie how to cook the one-of-a-kind menu. Rosalie's trying her best to learn the delicious recipes. In order to succeed, they must come together and work as a team, but brewing feelings between them only complicates matters. Is this a recipe for disaster or a recipe for love?
***
Genre: Romance; Contemporary Fiction; Adult Fiction
Page count: 241 (Kindle Edition)
Year of publication: 2020
Rating: ⭐⭐⭐⭐ (4/5)
Well, damn. After reading this, I only have food analogies for it to be described by.
And I don't think that's necessarily a bad thing. After all, I love food. And my gut feeling tells me that everyone loves food. So let's get to it.
Love's Recipe has been a flavourful, delicious read, seasoned with all sorts of spices and tastes. Not the best book of the genre, but close enough.
It certainly has something that made me appreciate it. (probably the food)
The atmosphere was quite nice. It had this Princess and the Frog vibe to it that was just perfect for the story and this exact comparison has been also nicely inserted in the book, with a few references here and there. It just fit like a glove, I'd say.
This is a story about a small town love, laced with good food and social issues. The fact that the author added some amazing jazzy, colourful, New Orleans-ish elements just added a light, slightly spiced note.
Also, there is something about the characters that seems real. I love it when I find characters in my readings that are actually plausible as living creatures. And here, the characters are a plus to the story.
I actually loved the tasty love story of Rosalie and Nick. It is full of issues, stories, plans, silly games and laughter. To me, they really are perfect for each other.
I might also add that Rosalie is a total baddie, a single mum who doesn't take shit from anyone, who tries to raise her baby daughter as good as she can and who is focused and determined. She inspires the people around her to be and do better and I like the fact that sooner or later everyone sees her potential.
Nick is also a single dad and his love for his daughter made my teeth rot with sweetness. He has passion inside himself, a love for life that for a while has been locked away and left to gather dust. Rosalie is the one who brings back the old Nick, the one that loves to cook delicious Creole food, who loves to act silly and dance and sing and laugh.
Together with their two daughters, they are a completely eatable family!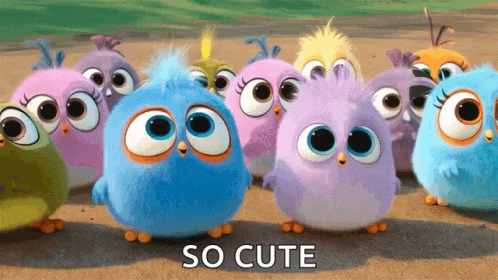 And, speaking of which, the food in this book…God it made my tongue sweat.
I have never in my life eaten Creole food before but after reading about its deliciousness in this book I had to google some recipes and now I am aching to eat something as yummy as that! It sounds and looks so amazing my taste buds can't anymore.
Because every good dish is perfectly seasoned and spiced, this book has also some red hot chili problems to solve. There is the issue of parents not understanding their children. There is the issue of unfaithfulness. There is the issue of single parents trying to make a living on their own. There is the issue of depression. There is the issue of small town gossip. The issue of money.
ETC.
This book has a fair share of issues which adds to the depth of the story. I don't say that this is perfect, because it's not. It still has compositional dysfunctions. But it is nonetheless a good, decent and interesting book because it has this amount of problems that are well highlighted and also it has this type of candid and comforting beauty to it.
I do believe that this book is somehow an equivalent of comfort food, whatever kind you might want it to be. And I dig that. I just enjoyed it more than I intended.
What is there to learn from this book?
Your life is a series of mistakes that you must make in order to achieve something that might make you happy because it might be the right thing for you in that moment;
Even though life's hard, always look at the bright side because there's always a bright side;
It's okay to let people in if they genuinely want to help you;
Never give up on a dream;
Food is the answer to everything.
(Honestly guys, the food!!)
I just hope that if anyone gives this a shot it's going to find it as tasty as I did. Indeed, tastes are not to be discussed, but to me, this book has been a good one.
Also, did I mention that Nick has green eyes and dimples? A big plate of kryptonite comes right up.