SYNOPSIS:
Following the grief and horror of her discovery of Jack the Ripper's true identity, Audrey Rose Wadsworth has no choice but to flee London and its memories. Together with the arrogant yet charming Thomas Cresswell, she journeys to the dark heart of Romania, home to one of Europe's best schools of forensic medicine… and to another notorious killer, Vlad the Impaler, whose thirst for blood became a legend.
But her life's dream is soon tainted by blood-soaked discoveries in the halls of the school's forbidding castle, and Audrey Rose is compelled to investigate the strangely familiar murders. What she finds brings all her terrifying fears to life once again.In this New York Times bestselling sequel to Kerri Maniscalco's haunting #1 debut Stalking Jack the Ripper, bizarre murders are discovered in the castle of Prince Vlad the Impaler, otherwise known as Dracula. Could it be a copycat killer…or has the depraved prince been brought back to life?
***
Genre: Young Adult; Historical Fiction; Mystery
Page count: 480 (Paperback); 418 (Kindle Edition)
Year of publication: 2017
Rating: ⭐⭐⭐
Okay so. Romanian here.
99% sure I'm not a vampire, but some of y'all seem to believe that everyone in Romania is from Transylvania and we all have fangs and hate garlic with a passion so you make me question my initial statement with your fairytale determination.
I still haven't discovered my fangs though, but now if I think on it I might have put them into a glass of water somewhere in my mountain castle and forgot about them. Whoops.
Now, moving to the actual review, I have to say it: I didn't really like this (because I am biased af), but it wasn't entirely that bad. The first book, Stalking Jack the Ripper, was better in my opinion, but only because it didn't directly imply my culture and history.
I didn't know exactly how to grasp the general atmosphere of the book from the first few chapters. Because this book's action was supposed to be set so close to where I actually live in Romania, I kind of know the geography of the place. I kind of got lost at some point while reading this…
They were talking about Bucharest and the snow-capped Carpathian Mountains in the same sentence and just try to imagine my confusion because, let me tell you, Bucharest is nowhere near any mountain. It's a meadow all the way. Not to be rude or offend my friends from Bucharest, but people there have no idea how a snow-capped mountain is supposed to look like as seen from the window of their flat. Trust me, I lived there for three years, haven't seen a hit of mountain.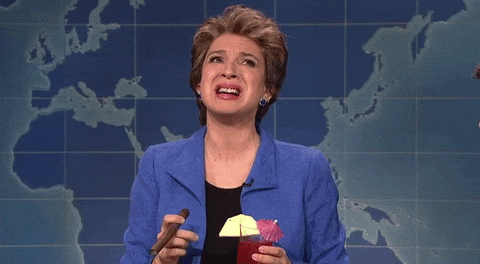 Another super confusing thing for me – Audrey Rose and Thomas were planning on taking a carriage from Bucharest to the Bran Castle (which btw has nothing to do with Dracula but I will just let the rumour fly around anyway) after the Orient Express arrived at its destination. Again, how? In 1880-ish Romania, such a trip with a carriage was supposed to be at least a week long. It is a freaky almost-four-hour-trip-depending how-fast-you-drive now, in modern times, highways and all.
I am definitely being too judgemental here, it is only fiction after all, but this is the first time something like this really bothered me. Bear with me, a sister is trying to cut back on judgement and it is hard.
(Don't do like me people. It's just fiction and in fiction, people can write whatever the hell they want if they feel like it. This is just me being a total bitch).
What I thought was quite all right was the fact that the book was seasoned with various Romanian words and phrases that were, in fact, correct. And it was somehow kind of accurate because us Romanians (I'm going to generalise now, don't kill me) tend to throw in a word in Romanian or two when we're speaking just because sometimes we don't really know how to find its best equivalent in English. We don't really give a shit if the other people do not understand it, we just throw it in there and move on.
I don't know if this thing was made intentional in the book or no, but it just passed the accuracy-test somehow.
Hunting Prince Dracula is, in fact, a mix of the story of our beloved Dracula and Murder on the Orient Express by Agatha Christie which, btw, appeared about 50 years later, chronologically speaking, but anyway, still kind of a cool mix.
Even so, the plot was easy to follow and the mystery was definitely super easy to solve (at least for me). I still haven't decided if I am glad that I knew who the criminal was here from the first chapter I met them or I am kind of annoyed that it was so obvious and I wasn't surprised at all when everything unravelled.
What is beton though (aka concrete aka Romanian for super cool) is that there is some interesting Romanian cultural insight in here – there are some passages that are not really the typical facts everyone seems to know about Dracula and they are quite accurate actually (historically speaking) and there are also these little legends and mythological stories that are so damn great like, for example, Thomas's story about the strigoi.
Oh, and, talking about strigoi here and Thomas's story – the story is quite real.
The strigoi are the Romanian equivalent of what the rest of the world calls vampires. In Romanian mythology (which is coming straight from the Dacian) they are the unrested souls of the undead that wake up from their own graves and roam around the villages torturing the living.
I am telling you now and I am not even joking, there have been at least two cases confirmed in modern-times Romania about rituals of killing strigoi. The traditional rituals may vary from region to region though, but people (especially those from villages who seem to still be anchored in their hundreds-of-years-old customs) still perform them. For instance, in my region when there is a strigoi case, people open the coffin of the supposed strigoi, read to them something from the Holy Bible and then they impale the strigoi's heart with a thick wooden stake.
Thomas's version of the story is actually something that happened some time in the '90s in the region of Romania called Oltenia. If you're curious about this macabre thing, be my guest and read this book 😉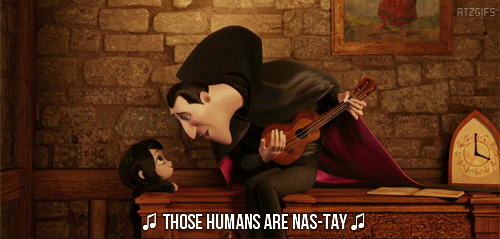 This is actually a good read, but I honestly think that the problem is with me. I cannot read something that might imply my culture and be totally, 100% okay with it. I am a true Romanian, we question and dissect everything because we know everything.
It is worth a try though. Simply because the cultural insight is kind of mișto.