SYNOPSIS:
A coming-of-age tale of fan fiction, family and first love.
Cath is a Simon Snow fan.
Okay, the whole world is a Simon Snow fan.
But for Cath, being a fan is her life—and she's really good at it. She and her twin sister, Wren, ensconced themselves in the Simon Snow series when they were just kids; it's what got them through their mother leaving. Reading. Rereading. Hanging out in Simon Snow forums, writing Simon Snow fan fiction, dressing up like the characters for every movie premiere.
Cath's sister has mostly grown away from fandom, but Cath can't let go. She doesn't want to.
Now that they're going to college, Wren has told Cath she doesn't want to be roommates. Cath is on her own, completely outside of her comfort zone. She's got a surly roommate with a charming, always-around boyfriend, a fiction-writing professor who thinks fan fiction is the end of the civilized world, a handsome classmate who only wants to talk about words… And she can't stop worrying about her dad, who's loving and fragile and has never really been alone.
For Cath, the question is: Can she do this? Can she make it without Wren holding her hand? Is she ready to start living her own life? Writing her own stories?
And does she even want to move on if it means leaving Simon Snow behind?
***
Genre: Contemporary Romance; Young Adult; Realistic Fiction
Page count: 483 (Kindle Edition); 461 (Paperback)
Year of publication: 2013
Rating: ⭐⭐⭐ (3.35/5)
Okay, story time: Once upon a time there was this introverted girl (aka me) who read about another introverted girl (aka Cath from Fangirl) and found her so introverted that went like eek, am I like this too??
End of story, sad story but true story.
I really had a problem with the characters in this, especially with Cath, but I'll elaborate later.
For now, I want to say that I really liked the general idea this book was based on – a girl so in love with a fictional world that she started writing her own fanfiction just to keep the magic alive. I can definitely relate, 101%. I too fantasise about many fictional worlds and sometimes, when my brain needs a bit of refreshing, I write down the stories I have in my head and so I create a sort of fanfiction too.
((I don't give it to anyone to read it – god forbid, it's embarrassing – but that's not the point of my stories. They are there to ensure that I'm keeping myself at a decent level of insanity.))
I liked the fact that the plotline is easy to follow and light to read, aspects that make the whole book a quick and enjoyable read, but I would've definitely loved for it to go a bit deeper and a little bit more twisted. Like this, it was just cute and light reading, without a certain substance. The book remains only floating at the surface of an exploratory literary ocean.
Okay now. As I previously promised, I'll talk about the characters. I disliked them all with one exception. To me, they were either annoying or inconsistent, no in between.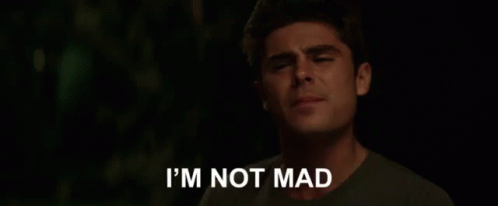 Cath stepped on my nerves multiple times with her stubbornly introverted nature, not taking change well at all, retreating inside of her shell at every single inconvenience, living solely in her head. And her twin sister, Wren, was just a horrible person for most of the book – too carefree, too selfish, too desperate to have a flash a certain appearance to the rest of the world that at one point she was way too embarrassed by her true self.
I felt like all of the characters had their own way of dealing with life that I simply didn't vibe with. Some were too stubborn, some too selfish, some too unbothered, some plainly rude. How am I supposed to enjoy a book if its characters are so grumpy, weird and lack communication skills?
The only character who I think saved the day and kept a clean face for this book was Levi.
He is an actual smiley ray of fucking sunshine and even though he can be terribly exhausting at sometimes, the level of positivity he radiates is the best medicine of the book.
He is genuine like that. Sometimes, I simply couldn't handle Levi's pure and warm sweetness. As I kept reading, he kept getting better and better and I honestly think I fell in love with this adorable farmboy somewhere along the way.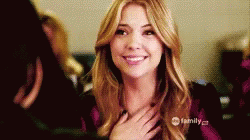 Even though I don't sound positive about this, I think Fangirl was enjoyable to read and also, thanks to Levi, there were sweet and candid moments that made my heart go 'aww'.
Cath learns how to get out of that defensive shell she tends to retreat into when Levi warms his way to her and I think that's something to take notice of.
We all need people around us to function properly because us humans are social creatures – even the most introverted ones. The advice of this book? Don't reject the people who want to be your genuine friends because those are the ones that will want to stay by your side and help you grow. And the feeling would definitely be mutual.
Enjoy beautiful, true friendships and allow yourself some sunshine in your life. You deserve it!