Synopsis:
All's faire in love and war for two sworn enemies who indulge in a harmless flirtation in a laugh-out-loud rom-com from debut author, Jen DeLuca.
Emily knew there would be strings attached when she relocated to the small town of Willow Creek, Maryland, for the summer to help her sister recover from an accident, but who could anticipate getting roped into volunteering for the local Renaissance Faire alongside her teenaged niece? Or that the irritating and inscrutable schoolteacher in charge of the volunteers would be so annoying that she finds it impossible to stop thinking about him?
The faire is Simon's family legacy and from the start he makes clear he doesn't have time for Emily's light-hearted approach to life, her oddball Shakespeare conspiracy theories, or her endless suggestions for new acts to shake things up. Yet on the faire grounds he becomes a different person, flirting freely with Emily when she's in her revealing wench's costume. But is this attraction real, or just part of the characters they're portraying?This summer was only ever supposed to be a pit stop on the way to somewhere else for Emily, but soon she can't seem to shake the fantasy of establishing something more with Simon, or a permanent home of her own in Willow Creek.
***
Genre: Contemporary Romance; Humour; Adult Fiction
Page count: 336 (Kindle Edition); 319 (Paperback)
Year of publication: 2019
Rating: ⭐⭐⭐⭐⭐ (4.5/5)
*swoons into a puddle of cuteness*
*stops swooning*
Ah, damn, I loved this so much!
*starts swooning some more*
And no kidding. From the first few chapters I was sure I was going to love this.
I mean, it had everything – the atmosphere was really great, the story was going nicely and the characters were portrayed so well.
And on top of that? I really liked the MC, Emily. She was really cool.
Oh, and of course the love interest isn't the hot hunk in the spotlight but the pompous arse in the background who apparently irritates the shit out of Emily.
…That being the code for 'the bloody prick is a damn annoying bastard but I cannot get over him ugh'.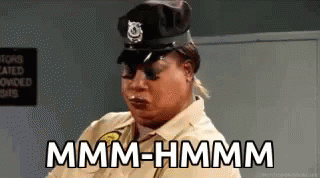 The title of the book is pretty clever I'll have to say. It connects perfectly with the Elizabethan theme of the Faire/book, with some nice Shakespearean elements that are very nicely introduced.
The most common way to greet someone in that period? Well met!
The way those two get to be together? Well met!
The title of the book? Well Met!
So bloody well connected, I love it. Very well met.
Now, back to our nice little falling-in-love characters, they just get better and better. Simon, who at first was such a cold little prick becomes the epitome of perfect homemade bread – hard, crusty exterior and soft, delicious and warm interior.
Also, bonus points for him – he can pull off a very decent sexy evil pirate (I mean exposed chest, leather pants and a silver hoop earring? Well ahoy there, sexy Captain Hook!). Mix that with a sad past, some personal issues he needs to work on and the fact that he is actually a great guy and bam! You've got yourself a new book boyfriend!
And also, if you aren't already convinced: he is a damn smooth hand kisser.
*melts*
And Emily is exactly what he needed to discover all that about himself too.
There are some pretty sweet scenes in there, ready to make you swoon out of your mind.
This was, in fact, the first book in so long that made me wonder how in the hell could a chaste and pure scene be so hot and slightly dirty at the same time.
No clue, but I loved it nonetheless.
Of course, at some point, there is going to be some annoying trouble in paradise, but of course, the pair is going to get through them as they should because, let me tell you something: Emily and Simon are perfect for each other.
I literally couldn't get over the fact that they were so sweet and gentle and loving with each other and that aspect made my heart burst into unicorns and rainbows and made me feel so warm and fuzzy inside!
Ah, I love them so much…!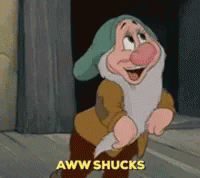 I don't even know what I was expecting from this book – probably not much given the fact that I managed to fall in love with it so hard.
But oh well, that's more than a generous bonus I've been gifted. And I took it with both hands and hang on to it as if it were my precious.
I simply loved this cute, fluffy and cosy little romance novel!