Synopsis:
'Tis the season for finding romance in this hilarious and uplifting holiday read
When it comes to relationships, thirty-four-year-old Kate Turner is ready to say "Bah, humbug." The sleepy town of Blexford, England, isn't exactly brimming with prospects, and anyway, Kate's found fulfilment in her career as a designer, and in her delicious side job baking for her old friend Matt's neighbourhood café. But then her best friend signs her up for a dating agency that promises to help singles find love before the holidays. Twenty-three days until Christmas. Twelve dates with twelve different men. The odds must finally be in her favour…right?
Yet with each new date more disastrous than the one before–and the whole town keeping tabs on her misadventures–Kate must remind herself that sometimes love, like mistletoe, shows up where it's least expected. And maybe, just maybe, it's been right under her nose all along…
***
Genre: Contremporary Romance; Christmas; Chick Lit;
Page count: 320
Year of publication: 2020
Rating: ⭐⭐⭐⭐ (3.5/5)
Merry is my mood when I read Christmas-themed books!
This year's special holiday novel was a cute British rom-com that surprised me with how enjoyable it was!
Ladies and gets, the Twelve Dates of Christmas!
In general, I quite enjoy British rom-coms – they have a good story, sassy characters with good, humorous lines and overall a plausible atmosphere.
They are witty and nice.
Jenny Bayliss's novel was the same. And I liked it!
This was a very cute story – Christmastime, winter mood, baking sweet goodies, hot beverages everywhere, warm friendships and all that.
Oh…and love!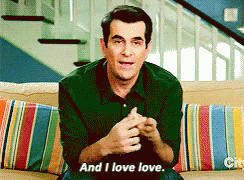 This was the story of Kate who, at the age of 34, was still as single as a pringle but sick of her loneliness. She wanted someone to love her, stability, a family and a cute life (and a good shag but anyway, that's beside the point).
What did Kate do? She signed up for a program called 'The Twelve Dates of Christmas'. She went on twelve different dates with twelve different men and at the end, she had to find her soulmate…eventually…right?
Well, yeah. In theory. But the things were more complicated than this.
The dates in themselves were interesting to witness. Each one was different as Kate's partner changed every time. Some were douchebags, some were awkward, some were still hung up on their ex…and the list goes on. Mr Right might have been there somewhere though and Kate was still ready to find him.
I enjoyed the way the story went. The plot seemed genuine and it was comical and accurate at the same time. The emotions were also well-exploited and of course, because miscommunication and stubbornness happened, there was also a bit of tension there too.
Don't get me wrong, this was terribly predictable from the very beginning, but honestly, I think that was the beauty of it. It was supposed to be a nice Christmas romance with inserted humour and – I shit you not – it was.
Kate and Matt were kind of adorable together and even though Matt annoyed me at times, he and Kate did pass together well.
My boxes are checked so I have no big complaints to file.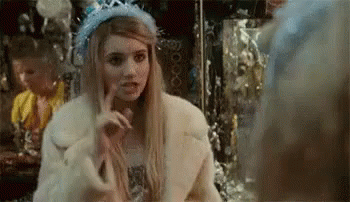 I'll have to say though…what was with those long chapters??
Don't get me wrong, I know I said I enjoyed the book and all, but I do have an itty-bitty tiny problem with long chapters. No matter how much I enjoy the story, I'd rather have shorter chapters.
But I do get why were they so long – each date has its own chapter. But still, maybe some things could've been cut off from the story, just saying.
But, anyway, thank god for Laura.
She was honestly the biggest mood of the entire book and she also had the best lines. It's good to have characters like this!
Happy Christmas, everyone! 🎄 And may you get all the books you wished for!