SYNOPSIS:
Of course I want to be like them. They're beautiful as blades forged in some divine fire. They will live forever.
And Cardan is even more beautiful than the rest. I hate him more than all the others. I hate him so much that sometimes when I look at him, I can hardly breathe.
Jude was seven when her parents were murdered and she and her two sisters were stolen away to live in the treacherous High Court of Faerie. Ten years later, Jude wants nothing more than to belong there, despite her mortality. But many of the fey despise humans. Especially Prince Cardan, the youngest and wickedest son of the High King.
To win a place at the Court, she must defy him–and face the consequences.
As Jude becomes more deeply embroiled in palace intrigues and deceptions, she discovers her own capacity for trickery and bloodshed. But as betrayal threatens to drown the Courts of Faerie in violence, Jude will need to risk her life in a dangerous alliance to save her sisters, and Faerie itself.
***
Genre: Young Adult Fantasy; Fairies
Page count: 370 (Paperback version); 385 (Kindle version)
Year of publication: 2018
Rating: ⭐⭐⭐⭐⭐ (4.5/5)
"(…) cheekbones sharp enough to cut out a girl's heart."
I love me a cruel and tipsy Faerie prince and that's Cardan and only Cardan.
And I mean it.
Cardan was the best thing happening to this book and if you deny this that's strictly your problem. He's a charmer.
*
I don't read hyper-hyped books in general. But when I do, I read them aeons after they're out so the hype has worn out and I can enjoy the book (or not) in peace. This one was super hyped. I was plainly curious to see if it really is worth a shot.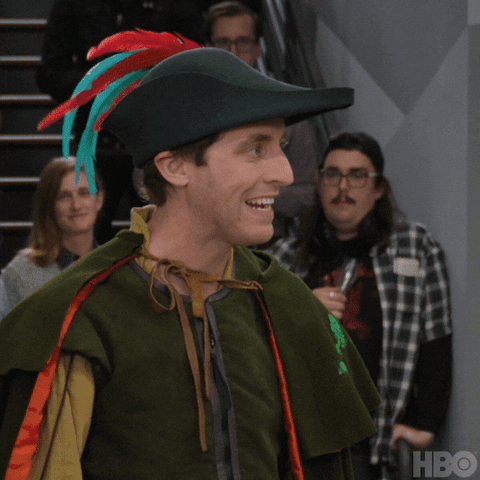 The Cruel Prince, the first volume of The Folk of the Air trilogy, started really unexpected. I was told this is going to be a book about faeries and shit and the book began with some little girls in their home in the mortal world. Then the mysterious stranger arrives and it turns the world upside down.
I truly didn't expect the beginning of the book to scream like that. That was a power move. And I liked it.
Everything that came after that was to lure us into the Faerie world, of which, I must admit, I have only a minimum knowledge of.
Everyone is beautiful, but everyone is cruel. Basically, it looks like a circus.
I found the first chapters of the book a bit boring, but then, after I gave it some thought, I realised that those chapters weren't there to amuse me but to introduce me to everything and open the world before me.
It is important for me to be able to grasp the world from the beginning. I feel frustrated when the whole universe is presented as if I just dropped in the middle of what was going on at the moment and no one had the time to acknowledge me. I want to feel important from the beginning.
Thank you, Holly Black, I did feel important!
"Being born mortal is like being born already dead."
This is the story of sisters. Vivienne, Jude and Taryn are three sisters who began their lives in the mortal world but then were forced to come to Elfhame after their parents got brutally murdered by their soon-to-be foster father – Vivienne's real father, General Madoc.
Vivi is one of them – Faerie; Jude and Taryn, the twins, are not. They're human. This is the story of the twins' struggle to be accepted in a world that doesn't want them.
I love the three sisters' fabulous dynamics though and I think Vivi is purely too cool for life itself. I love her very much.
Although Jude and Taryn are twins, they are completely different from each other. Where Taryn is ladylike and delicate, silent and obedient, Jude is determined and loud and wild. Where Taryn wants to be granted a place in the Faerie world through marriage, Jude wants to be a knight and play at war.
The story is narrated from Jude's point of view. That is probably why many people find her annoying. The whole story sounds like her own roaring thoughts and feelings. Maybe she annoys herself too as many of us get annoyed with ourselves and our own thoughts.
"You're like a story that hasn't happened yet."
In a purely honest note, I kind of liked Jude in this book. Sure, she was a bit annoying sometimes, but truth be said, I liked her better than Taryn. There was something about her twin sister that made me repel her.
Jude was interesting in a way that made me relate to her. I could totally see me sometimes in her actions.
I felt like she was full of her own personality. All her wilderness and courage and all her reckless schemes, all was something worthy of a volatile personality.
She's power-thirsty. But this is how she was raised to be. To fight, to scheme, to seek and seize power. She's the foster daughter of the great general of the Faerie after all. I still consider that a badass trait about her, even though, by nature, might seem a negative one.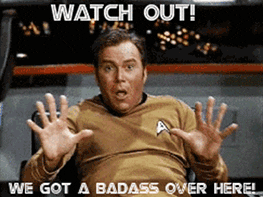 Now, as I previously stated, I think I might have a soft spot for Cardan, the youngest Prince of the Faerie.
"There's safety in being awful."
Cardan Greenbriar might seem cruel, reckless, thirsty for violence, but I think he is totally the good boy in disguise type. I mean, at first, I couldn't stand him (even though I hated his friends more than I hated him). Then, there was this period of transition where I had mixed feelings about him.
65% in and I just slowly but steadily started to fall in love with him. I started to realise things about him as presented by his actual, intimate actions. And how couldn't I fall like a fool?
He was a lonely and broken boy. All he wanted was to love and be loved, but no one seemed to care about him enough to grant him that little. What is the whole power in the world of Faerie without an ounce of affection to it anyway?
"Most of all, I hate you because I think of you. Often. It's disgusting and I can't stop."
He hates. Hates because he loves. Hate because he's not loved.
His relationship with Jude starts and unfolds slowly. They have that wonderful hate-to-love relationship that I actually enjoy in books in general.
I consider their relationship a bit unhealthy though. What happens between the two of them is a peculiar kind of hate-love. It's a game played out of spite. It's all about power and desire. I am not sure this is right, but I do believe that this type of relationship is going to improve because from hate to love to hate to love again – that's an endless wheel that could be stopped anytime, anywhere. One can make a beautiful thing out of something hideous, but one can also ruin the beauty of a thing. Their relationship, in this book, is dangerous ground.
I'll have to admit though – there is one particular scene here that seems so wrong but also so exciting that I have to give it a thought or two on how much I should enjoy the boldness of it.
I dearly appreciate the world-building. Its whole fantastic touch, its mere pulse, its cruel nature. Far different from our own world. Even though I felt like something was missing from the whole book, I cannot not prize it.
Indeed, something about the book seemed off. Even though the world-building was very good and the action was fantastic, the depth of the characters was somehow missing. I wanted them to be more individualised, but I think that's just because we see the story through only one character's point of view. When you personalise the action, it's hard to create well-developed individuals.
That, I think, it's the only contradictory thing I have to say about this book. Really. I even enjoyed all the bloodshed there. And that's not okay. But it was so cleverly crafted that I just had to enjoy it somehow??
Now I am really curious to see what happens next because the first book had my attention and consideration. I am so ready to drop some 5 stars! Bring it on, Holly Black. I am ready.