SYNOPSIS:
Mikael Blomkvist, crusading publisher of the magazine Millennium, has decided to run a story that will expose an extensive sex trafficking operation. On the eve of its publication, the two reporters responsible for the article are murdered, and the fingerprints found on the murder weapon belong to his friend, the troubled genius hacker Lisbeth Salander. Blomkvist, convinced of Salander's innocence, plunges into an investigation. Meanwhile, Salander herself is drawn into a murderous game of cat and mouse, which forces her to face her dark past.
***
Genre: Mystery-Thriller;
Page count: 630 (Paperback); 724 (Kindle Edition)
Year of publication: 2006 (Swedish); 2009 (English)
Rating: ⭐⭐⭐⭐ (4.45/5)
"Salander was the woman who hated men who hate women."
Lisbeth Salander will always be my hero and that's that.
I took a pretty long pause between The Girl with the Dragon Tattoo and this and I thought it would take me longer to get into the story but boy, this second book of the Millennium series was on fire.
The story is so interestingly constructed that you cannot ignore the rush of curiosity and adrenaline the action and the mystery give you. It just lures you in with some nice, exotic, Caribbean holiday vibe and then BOOM! It drops the bomb.
This is not a light read and it is definitely uncomfortable and sick, with some content warning attached to it, but after you get through the first book, you kind of expect this to happen here too and even on a larger and more hideous scale.
And this is, in fact, exactly what you get from The Girl Who Played with Fire.
You could actually say that it is…explosive. (Read the book and then come back here and laugh at my pun please.)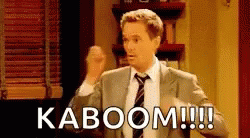 The title of the book really makes sense, but only after you collect your jaw off the floor for the second or third time. I have to say that I was wondering how exactly was that going to be related to the action. Well, because I was busy thinking about everything else, I ignored facts that might have been obvious from the beginning and got sucker-punched because it came like a revelation over me.
There is a certain vibration of this book. It is the same kind of humming and buzzing you get after you shake the hell out of a soda can. And when you open it, well, good luck to you. This book was that soda can all right.
Human trafficking is the main theme here and it is presented as an issue that must be eradicated. Young girls from poor countries are tricked into believing that they will have a better future for them or for their families. They become nothing more than depended on the monster that took over their lives using pretty words and sweet promises at first.
The book calls out this issue. And the characters fought with a cause against it.
"There are no innocents. There are, however, different degrees of responsibility."
It is an action-packed book. The plot has all sorts of twists and twirls and the characters are all as real and rough as Stieg Larsson has already shown us they can be in his previous work.
By the end of this, everything goes to hell and back, almost literally. One or two times I thought I won't be able to keep up with everything anymore. It went shock after shock, gasp after gasp. Maybe I am too easily impressed, but this is exactly how I felt at the end. It almost felt surreal.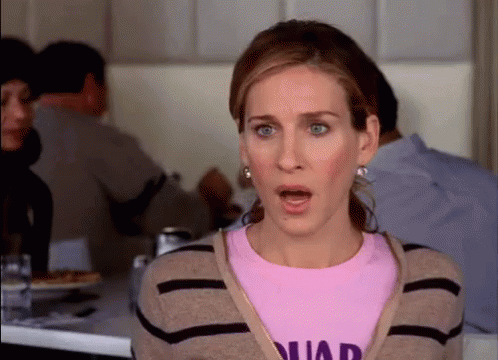 The nice touch here though – as nice as it can be – is the amount of revelatory information about one person's life, which probably tries to prove a point – don't judge someone before hearing their story. Our actions are defined by external factors that lashed at our skin back when it was soft and unblemished.
As in the first book, the best thing that could ever happen was Lisbeth Salander. If you thought I loved her before, think again, because this bad bitch just stole my heart.
"Don't ever fight with Lisbeth Salander. Her attitude towards the rest of the world is that if someone threatens her with a gun, she'll get a bigger gun."
The level of badassery Lisbeth exudes in this book is something beyond almost everything I've ever encountered. She is a top-level, Mensa-problem-solving-while-drinking-morning-coffee kind of genius and she is inspiring. She is smart, she is strong, she is fierce and she doesn't give two shits about anything.
And on top of all that, she's a good person who has been through a lot.
I am quite sure now that she's some sort of mild goth Wonder Woman – possibly even immortal.
She's just phenomenal and if I don't sound like I am in love with her already, spoiler alert, I am. She's one hell of a character.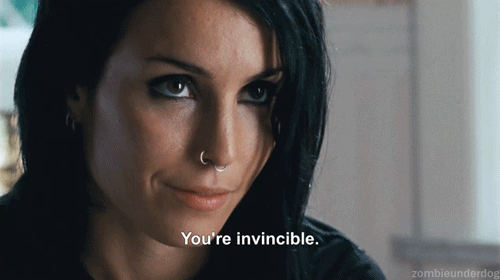 I didn't think I would like this as much as I liked the first book, but I actually did because I felt a certain kind of development in the story and plot and character development, even though both books are structured to have complex plotlines and plot twists and real characters.
It was definitely brutal. The reality is presented as raw and rough as it gets, and the main theme of it is not on the pleasant side. It is dirty and dark and twisted, but that doesn't mean it isn't there and true.
I do think that this book was more of a warning sign turned into a masterpiece and I can say a thank you to Mr Larrson for thinking of that and leaving it to us. But it is definitely a read for everyone who wants to have a feel of the ugly underworld.