SYNOPSIS:
Kingdoms will collide.
The long path to the throne has only just begun for Aelin Galathynius as war looms on the horizon. Loyalties have been broken and bought, friends have been lost and gained, and those who possess magic find themselves at odds with those who don't.
With her heart sworn to the warrior-prince by her side, and her fealty pledged to the people she is determined to save, Aelin will delve into the depths of her power to protect those she loves. But as monsters emerge from the horrors of the past, and dark forces become poised to claim her world, the only chance for salvation will lie in a desperate quest that may mark the end of everything Aelin holds dear.
In this breathtaking fifth instalment of the New York Times bestselling Throne of Glass series, Aelin will have to choose what—and who—to sacrifice if she's to keep the world of Erilea from breaking apart.
***
I've read the Romanian version of the book, Imperiul Furtunilor.
Genre: Young Adult(-ish) Fantasy; New Adult(-ish)
Page count: 731 (Romanian version), 698 (English paperback)
Rating: ⭐⭐⭐⭐⭐ (still want to give those 6⭐ so let's suppose I actually did it)
Kingdoms will collide yeah, yeah, whatever. This is almost the last thing that interests me about this book at this point.
GIVE ME THAT BOSS-ASS GIRL POWER I NEED!
GIVE ME THOSE SUPERB SISTERHOOD AND BROTHERHOOD AND POSITIVE EMOTIONAL-PACKED SCENES!
GIVE ME MORE MANON, ELIDE AND LYSANDRA ACTION BECAUSE THEY ARE FUCKING SUPREME!
GIVE ME…Oh, wait, what's that? Uhm…hello?? Is that GRIEF? And PAIN? And an unnecessary amount of PHYSICAL ACTION?
OMG no. Stop it right there. I'm so here for this but stop.
Mates, I really want to say this: I feel like I've been too emotionally invested in this book only to find out it was cheating on me.
This is the exact and immediate feeling I had after finishing it (of course, after I somehow dealt with the pain and agony I've been put through by that bloody ending that I didn't appreciate but made me ugly-cry and also made me re-read the last 50 pages three times because it was so emotional and I am weak).
I've been emotionally drained by this book and I am still not fully recovered. There were so many things that happen that I just don't know how to act in order to cover everything that interests me.
Mainly, I am focused more on the characters than on the action itself because I do believe that the characters set the action going. And luckily for me, all of the characters that played more on the secondary scene in the other books are taking over my senses! Love it!
Of course, Aelin is growing and growing and growing, becoming until the end of the book the truest form of the queen she has to be. I loved her development in Queen of Shadows more than I loved it here, even though she had some spot-on plans and schemes that had me a bit dazzled. But at the end of the book I really can say that I loved Aelin. She became the better version of herself and that is a wonderful thing. It made me forget every tiny "escapade" she had throughout the 700 pages of the book.
"A queen of legends indeed."
Rowan and Aelin truly love each other by now. Rowan proved his love and devotion to her in this book so fiercely that sometimes I felt a beautiful warmth in my heart.
"Even when this world is a forgotten whisper of dust between the stars, I will always love you."
But other times…bruh, what's too much is too much. I understand you love each other but keep it under control. Please.
Their relationship gets…intense? I dare say. Not really a fan of that because it actually gets kind of abruptly from YA to NA and I wasn't mentally prepared. It's too physical. (Tiny spoiler – chapter 38, I am looking at you, I hope my side-eye stings).
Too much touching and unnecessary details for my liking. I don't know if it makes it okay or not though, but if it continues like that, you get used to it. I mean, I don't encourage it, but the shock of it lasts only after the second time you read about it. (That ending, may I say, makes you erase those scenes from your memory anyway so it is like they're only a fading memory of a ghost action, so don't worry. Too much) .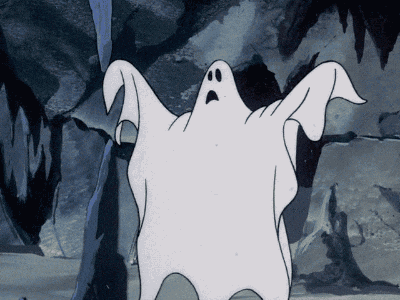 Moving on.
I love the independence Lysandra gets to have. And I love the faith she has in Aelin's plan. She's becoming better and better, trying to find out who she truly is and prove to everyone (including herself) that she is more than a pretty face. Even though Aedion is being a regular douche with everyone, including her, he actually manifests a soft spot for her and wants to grant her the world, even though he doesn't know how to do it or when. And I think that's sweet.
Whom I really come to love in this book (truly) is Elide. She is such a sweet and witty thing, I love her and the enormous heart of hers. She's proving her skills in this book, outsmarting everyone and taming the feral and lonely beast that Lorcan is. She's truly a goddess, able to bring him to his knees and making him understand that he's not alone. He becomes the planet in her gravitational system. And, again, that is sweet.
Now, I want to talk about my absolute favourite character of the whole series. She's my number one, she's my spirit animal and she can go eat my heart out and I'd thank her for that.
MANON.
I've loved Manon from the first line. The first time she entered the scene.
I still do, now more than ever.
She's come to realise that she's more than she was raised to be. She faces an unbearable truth about her and she discovers she's more important in this big game of war-chess than she'd initially thought. She's getting stripped from her Pawn duties and given the power the Queen has to offer.
But she's alone. She's hurt. She's suffering.
She's the persona no grata of the book. And an underdog.
Everywhere she goes, she doesn't fit in. She's not welcome. She is not getting recognised. She's not getting listened to. Though she changed. She wants to change. But even so, she really is alone and struggling.
"And Manon understood in that moment that there were forces greater than obedience, and discipline and brutality. Understood that she had not been born soulless; she had not been born without a heart."
What really makes my heart melt with joy is the fact that despite all of this, the other underdog of the book, Dorian, is there to ease her loneliness and pain as well as she does for his own.
They are my favourites to be completely honest. Even though somehow they seemed a bit stiff around each other at first, their relationship comes to a fluidity until the end. They began as a refuge for each other's storms and now they ended up to be the rocks that keep their anchors steady.
I really love their energy around each other and I declare them mates now and until the end of time.
I've recently read some personal opinions of people saying that Manon should've been instead with Elide as a pair, and not with Dorian. I do not repel that theory. It is not a bad one. But I do think that Manon is that type of girl who exudes energy so alluring and complete that she actually tricks not only her "prey" but also us, the readers. Because I do believe she's perfect for Dorian and Dorian perfect for her. Like, look here: apart from the first book and a part of the third, have you seen Dorian act as his true and giggly self around anyone else but Manon? Have you noticed how goofy and adorable he gets when he tries to prove his "maleness" around her, but he's just a boy with a crush and two rosy cheeks? He's adorable! And he deserves to be happy.
In conclusion: I want my favourite couple of underdogs to rule the world and give me goose bumps as they do it because I love them. Full stop.
Also, I want to take a bit of space here to praise my flower-smelling baby boy, Abraxos, who's the goodest boy and the smartest and just a marvel in general and he reminds me of Toothless from How to Train Your Dragon. They both exude joy, come on now!
This book is, in my opinion, a masterpiece of a brilliant mind. It has all the right elements in all the right places. The wits are there, the schemes are there, the plots are there and MY FUCKING BROKEN HEART is also there.
This is a book that wrecked me as few do. I don't know how but it got to me and made me sensitive AF. I wanted to cry and I wanted to throw it away and I felt betrayed and sad and powerless at the end. My sadness went deep. I don't know how…
"It was all borrowed time anyway."